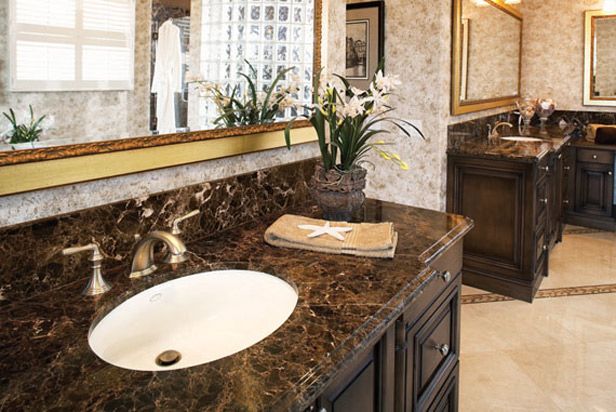 Photo Courtesy of Toll Brothers
Toll Brothers homes are renowned for their impeccable and extraordinary luxury. Since 1967 we have been driven to create dream homes that are worthy of the dream. We strive to build each and every home to reflect our home buyer's needs and desires, and to fulfill a vision in which every detail contributes to its luxury and beauty.
At
Toll Brothers
, we believe that luxury lives in the details.
For instance, we consider the bathroom a sanctuary – a place where you go to wash away the stresses of the day, and to find inspiration in comfort and luxury. Each KOHLER faucet… each finely sculpted handle contributes to the luxury experience.
And in the kitchen, a sink is not just a sink. A kitchen is the heart of the home; the gathering spot for friends and family. And the sink is at the center of the kitchen's universe. It is just as important as the cabinetry and the range and the countertops. Its beauty and ease of use is integral to the culinary experience.
The Toll Brothers and KOHLER partnership is steeped in quality and luxury, because you can't have luxury without quality.
With KOHLER, Toll Brothers creates decadent kitchens, lavish baths, and unique specialty rooms where homeowners can enjoy the very best of a luxury lifestyle.