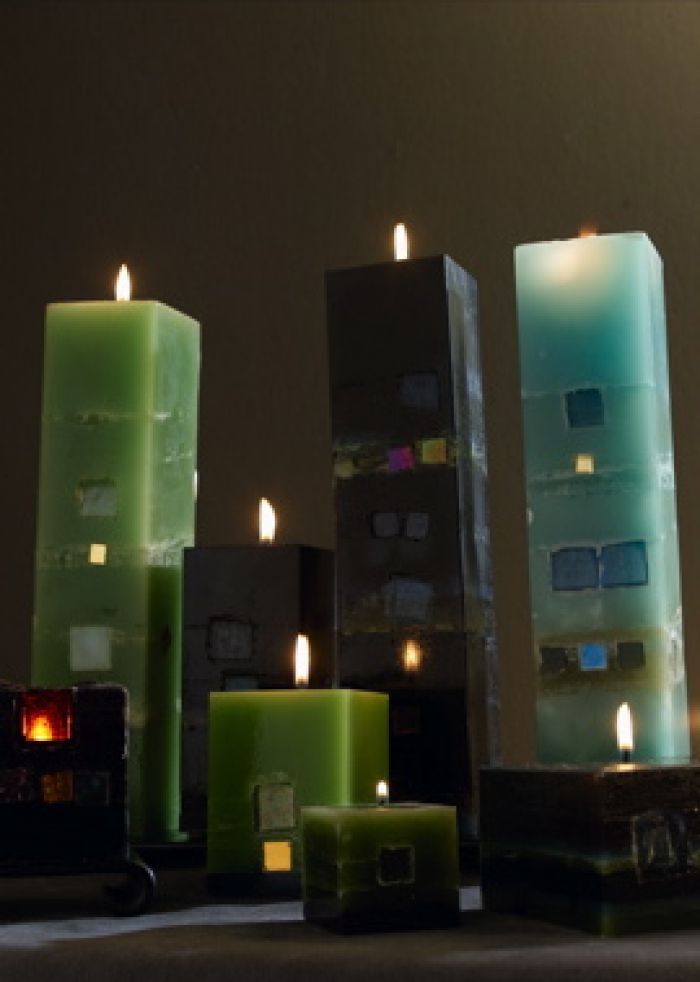 Home Decor:
Jacks and Pearls candles are unique works of art that can be customized for any home or occasion.
Jacks and Pearls are the creative efforts of Jessica Lauber, a native New Yorker and lover of the city she grew up in. Named for her parents, the candles are handmade and embedded with glass and mirror tiles. When the wick and glass are parallel, the flame is visible through the glass, creating a very special glowing work of art.
"I found it literally impossible to find candles of exceptional quality and unique beauty...that were affordable. It seemed impossible in New York City where everything and anything is available. It was natural for me to call on the resources available in my city to draw from the arts and culture that inspire me," says Jessica.
Each handmade candle is crafted using the finest materials: 100% cotton wicks, exquisite rolled and fire-glass mosaic tiles from Italy, France and China and highest quality translucent and opaque paraffin wax.

The unique high-end candles can be found online, as well as in Fallingwater, Fuller Craft Museum in Boston, Taubman Museum of Art.