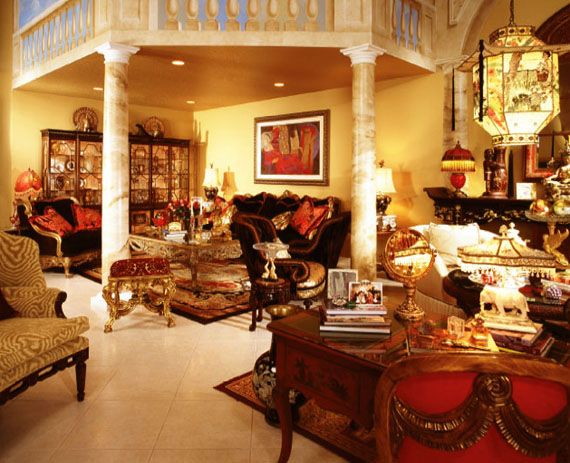 Home Decor:
The flagship Hilda Flack showroom in Palm Beach Gardens, Florida looks like a European palace's storage room, just chock full of treasures waiting to find a home in a luxury mansion around the world.
Walking through, visitors will find inspiration in fully decorated rooms with the finest in home furnishings from around the world, one-of-kind items and gifts. Added to the fact,
Hilda Flack
also offers "Turnkey Decorating Services," which have been used not only throughout the United States, but in Dubai and the Pacific Rim as well.
Of the Turnkey Decorating Services, the company says, "It all starts with a sit down meeting, and ends with a standing ovation" to help each customer find the designs that best suits their lifestyle. The professional services also help redecorate a room, or find just the right gift.

Hilda Flack works with builders and architects to create the perfect space.