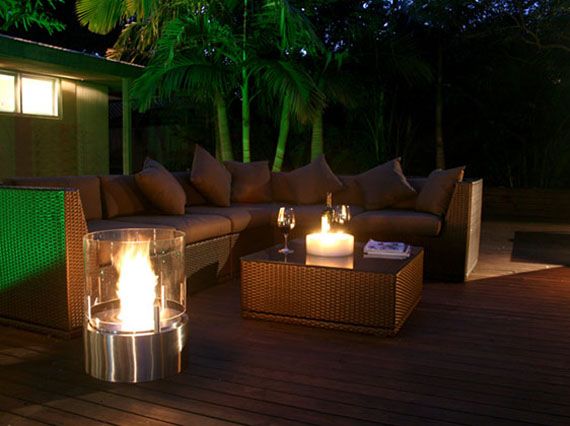 Home Decor:
Launched in 2004,
EcoSmart Fire
has been heating up houses, apartments, condominiums, offices, restaurants, bars, palaces, resorts and luxury cruisers and are now ready to warm up your backyard.
The company is launching three new models, Lantern, Cyl and Mini T.
"The new models are testament to the versatility of EcoSmart Fires. They're tough, weather resistant and portable, making them ideal for any outdoor and indoor space. The focus is on bringing the inside out and enjoying alfresco living all year round," said Stephaine Thomas, director of The Fire Company,the parent of EcoSmart Fire.
Each distinctive fireplace has it's own unique flair and construction including the new intelligently designed "Around Burner" at their core. The functional and stylish structure makes for a great central gathering place in the yard for any event.
As an added bonus, the intelligent design of the EcoSmart Outdoor Fireplace model means that consumers can qualify for Federal Tax Credits for Energy Efficiency.
See our picks for
Best Outdoor Furniture