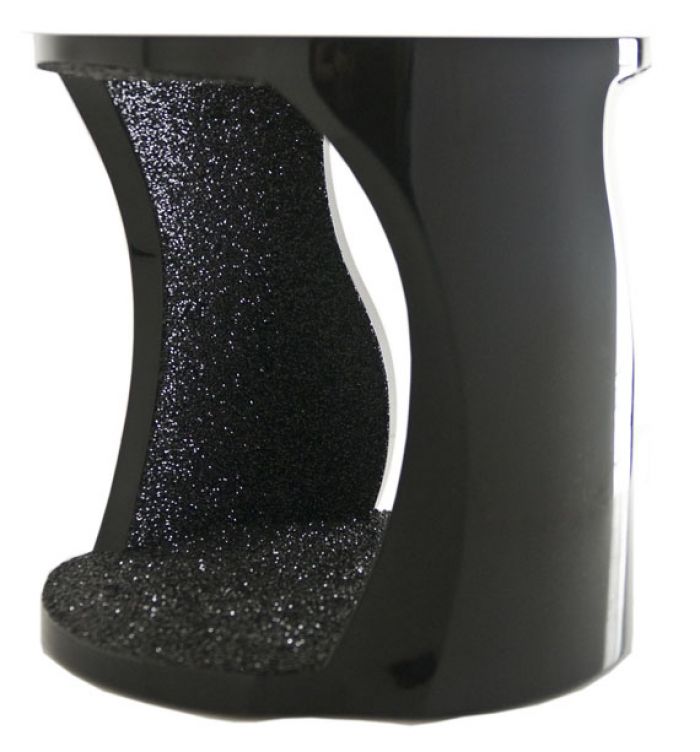 Home Decor:
New York based designers Eric Chang and Daniel Hellman have created a
line
of side tables that belong inside of a jewelry box. Their application of crystal to furniture is unseen and is intricately and delicately placed on varying pieces such as the thousands of crystalsapplied to the inside of the Omni Side Table.
The Omni Side Table resembles the look of when an amethyst geode is cut open to reveal thousands of crystals covering the rock's wall. The overall design of this table is sculptural, a piece of art that you might dare to place your wine glass on, but otherwise just want to sit and marvel at.
The Z Side Table is another incredible creation, with Hellman Chang's signature angled legs supporting a top of meshed crystals under Starfire glass. It is no wonder these young designers' pieces are being featured in such films as Sex and the City 2 and amongst the pages of InStyle Magazine - their designs are jewels for the home.
Omni Side Table
Z Side Table
Z Side Table Detail