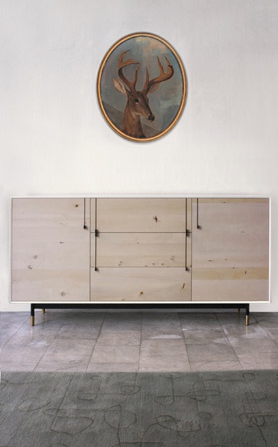 Home Decor:
Sculpture and painter Tyler Hays really hit the nail on the head when he launched into the furniture business. His
New York
based company, BDDW, creates simple and natural collections that are intended to one be heirlooms in American households for years to come. Constructed of solid hardwood and hand-finished, their collections are clean and classic.
The BDDW Lake Collection is a perfect example of what quality and attention to detail can do to make a design speak for itself. Simple wood doors encased in lacquer are accented with delicate hand-carved Ebony handles. Their wood finishing ranges from a gorgeous oxidized maple - giving the wood a grayish blue shade - to an osage orange.