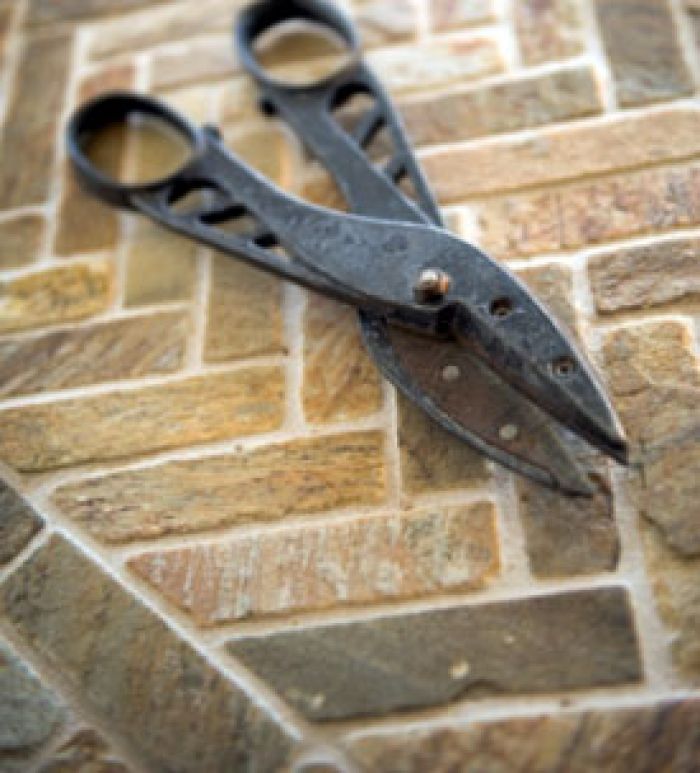 Home Decor:
Charles Luck Stone Center Perspectives is an annual report of the latest architecture and interior
design trends
, based on the world of
fashion
.
Understanding that fashion trends come and go quickly,
Perspectives
compiles fashion trends from shows around the world and then transforms them into classic styles that are perfect for updating your home. The annual publication names trends, but explains them in terms of décor and design, as well as showcases the trends alongside Charles Luck Stones.
Here's a look at the way Perspectives can help bring the runway into your home:

Whiteness — The trend toward whiteness reflects the desire for the home to be a place of peace and serenity. Instead of white being a neutral backdrop, it is becoming the popular accent color. Decorators are using dimension, texture and tone-on-tone color variations to create a luxurious space that has visual interest without being cluttered or loud. Charles Luck's Bianco Delicato is a traditional white marble with only a small amount of grey veining available in a variety of tiles and mosaics.

Authenticity — With economic uncertainty looming, consumers are looking to objects with permanence and significance. Items with a history or that recall European romance are especially popular. Roman Road flooring is a custom pattern produced from a copper, tan and grey quartzite. The design was inspired during a product sourcing trip in Verona, Italy. Down one side street was a very small, ancient church, and the walk leading up to this exceptional building was in stark contrast to the architecture. The walk was comprised of simple bricks laid on their side in a herringbone pattern.

New Modern — This look resonates with individuals that are looking to move away from embellishment and towards the beauty found in daily life. Pairing with the recent mid-century modern revival, it is sleek and simple, with influences from nature. Charles Luck's Sienna Bordeaux stone offers neutralizing tones (venetian reds, warm browns, deep buffs and creams), which are spiced up by the depth of crystalline structure and dramatic movement and veining.

Artisan — In backlash to a modern world that values mass production and impersonality, hand-crafted items are becoming more popular. On the runway, it's seen as crocheted or quilted looks. In stone, it has manifested as the rising popularity of mosaics. While this look can be traditional in tone, it can also reflect a penchant for the exotic by drawing from foreign cultural crafting techniques.