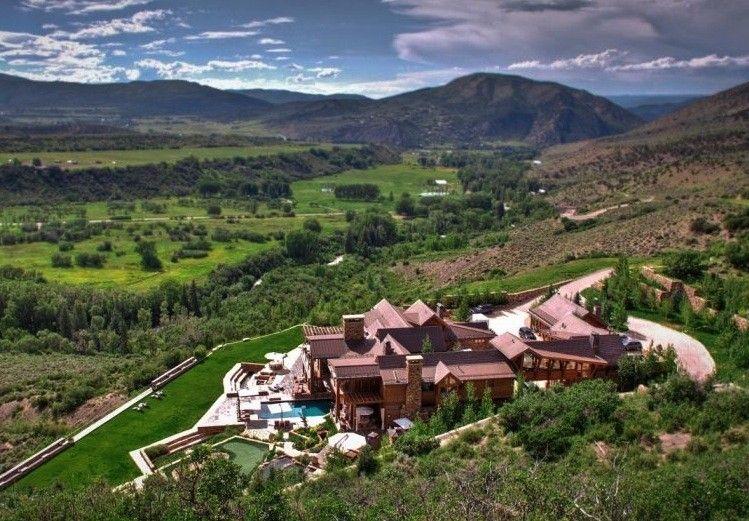 Photos Courtesy of Christie's International RE
A new report commissioned by
Christie's International Real Estate
entitled
"Luxury Defined: An Insight into the Luxury Residential Property Market"
shows that high-net-worth individuals (HNWI) have helped drive prices for prestige properties to historic highs worldwide, though the future remains a little uncertain. To compile the report Christie's experts examined 10 of the world's top property markets — London, New York, Hong Kong, Paris, San Francisco, Cote d'Azur, Toronto, Dallas, Los Angeles, and Miami — comparing data, including recorded sales prices, prices per-square-foot, percentage of non-local and international purchasers, and the number of luxury listings relative to population. This also helped generate the "Christie's International Real Estate Index", declared the first true global indicator for luxury residential real estate, which makes its debut with the aforementioned report. 
The highest recorded home sales in the previous year was a $121 million property in London and an $88 million purchase in New York, propelling those cities to the top of the index. Across the globe record sales are indicating that luxury properties have so far proven immune to many of the problems affecting the housing market in general. Meanwhile the Côte d'Azur recorded the highest percentage of both secondary home buyers (95 percent), and international and non-local buyers (90 percent). Toronto recorded the lowest amount of days on the market for luxury listings (46 days). The report also provides insight into other luxury residential markets worldwide with a population of less than 150,000, such as St. Bart's, Aspen and Jupiter Island, FL.
Other important findings generated by the report include the fact that "cash transactions have dominated luxury property acquisitions across many studied cities" and that "HNWIs are often more inclined to invest in an important global market than in another city within their home country for second or additional homes". The findings also predict that "prestige residential real estate values will more likely follow growth trends of non-consumable luxury goods such as fine art more than [the] general housing market". However there is a large cloud looming on the horizon in the form of recent tax law changes in many markets which are expected to have a negative impact on luxury market activity in 2013. 
"With financial markets providing a limited return on investment, high-net-worth individuals are recognizing the intrinsic value of investing in non-consumable assets such as prestige real estate and fine art," notes Bonnie Stone Sellers, Chief Executive Officer of Christie's International Real Estate. "Strong momentum in the luxury property market is also being driven by scarcity of quality inventory and demand from international buyers in many of the world's top destinations." It remains to be seen just how much of an adverse effect tax changes will have.