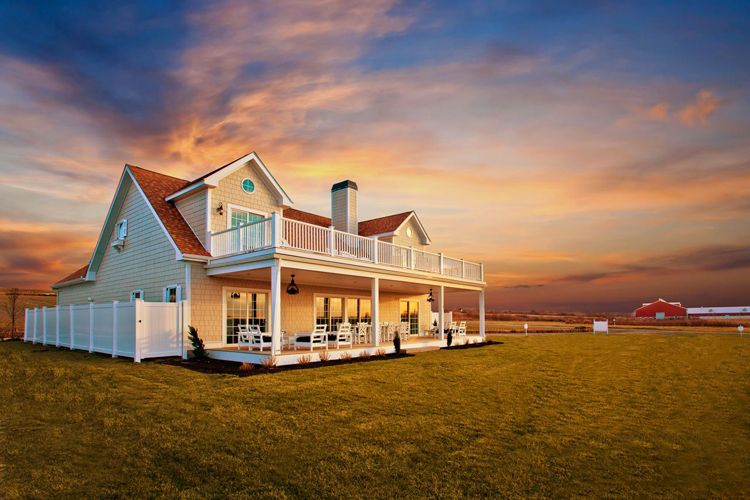 Photos Courtesy of Newport Beach Club
It's safe to say that nearly everyone has seen homes being hailed as
eco-friendly
and environmentally conscious, but more often than not, it just means they stuck some solar panels on the roof and called it a day. Some companies truly take those notions to life though, such as Jillian Pritchard Cooke's home design philosophy Wellness Within Your Walls (WWYW). With an aim to improve health and wellness through eco-sensitive products, the company recently helped create the Tennis Cottage model home at the
Newport Beach Club
in Rhode Island.
WWYW
consults with the building industry to help make homes as eco-conscious as possible by using energy efficient materials with either low or no volatile organic compounds (VOC). Their focus stretches all over the entire home, from flooring and drywall to roofing and water purification systems. They also cover interior design and decorating, making sure that even the area rugs and blankets are up-to-code.
By using natural materials and sustainable methods, Pritchard promises that the Tennis Cottage's entire construction and interior design scheme actively promotes a healthy, toxin-free living environment — as well as luxury amenities and design elements (like marble counters, granite baths, and hardwood floors). The paint used has a non-metallic glaze and is VOC-free, while the floors were varnished off-site to reduce chemicals being introduced to the environment. The lighting fixtures are recycled and reclaimed, from iron and fishing nets to uncut crystals and oyster shells.
In terms of interior décor, the furniture is all custom-made. The guest room features a dresser made from antique tapestries, a mirror framed with vintage shells collected all over the world can be found in the master bedroom, and there are headboards made from reclaimed international soccer jerseys. Some chairs were built using raffia and banana leaves, while the patio furniture started out as milk jugs. All of this may sound strange, but in looking at these pictures it's pretty obvious that luxury furnishings can be crafted from the unlikeliest of objects. WWYW even made sure that the textiles in the home (which starts at $700,000) are all natural — like bamboo, linen, jute, wool, and silk — and that the candles are all beeswax and soy.
Even if the environmentally friendly aspect doesn't matter much to you, it would certainly be fun to impress your guests with the origins of the comfy chair they're sitting on.