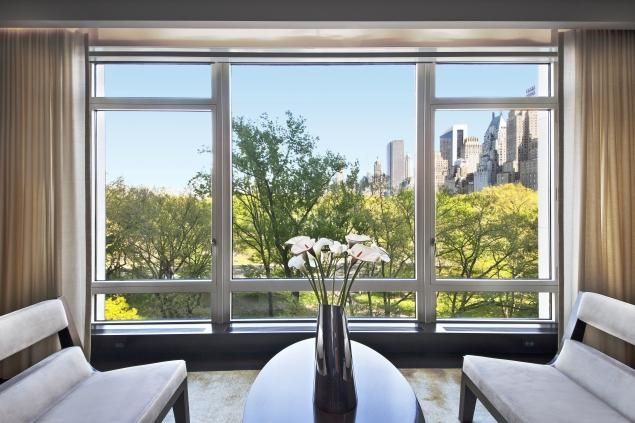 Photo Courtesy of Halstead Property
Even if you don't follow NASCAR, you have probably heard of Jeff Gordon. As one of the most successful drivers NASCAR has ever seen, Gordon is a pretty big deal and definitely has the cash to get into luxury real estate. Instead of buying though, Gordon has been selling. According to Bleacher Report, the driver recently sold his New York City condo for a whopping $25M, making quite the profit (over $15M) off his buying price of $9.7M in 2007.
The three-bedroom condo is at 15 Central Park West and since it is seven floors up, it has a great view of the NYC skyline - which must have had something to do with the hefty price tag (though he was originally asking for $30M). The interior boasts a grand foyer, a very large kitchen with a breakfast table, and a stylish dining room. Apparently, the buyer already lives in the building and was looking for a larger condo to upgrade into. Gordon will probably be making $10M once the Sprint Cup season is over with, since he is currently in fourth place. Though he hasn't won a race yet this year, he's finished in the top five seven times and 16 times in the top 10.