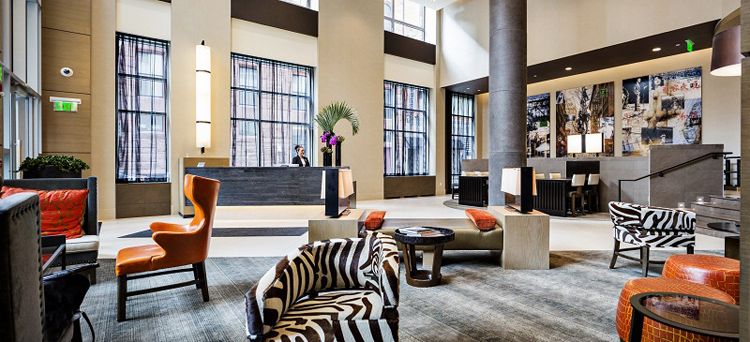 Photos Courtesy of The Kensington
{start-jlvideo}1638,640,361,thumb{end-jlvideo}
When we're in the market for a new home, we want to know about the area, not just the building we'll be living in. A lot of luxury residences do a great job with selling their rentals, but they tend to forget about the actual experience of living there. The Kensington in Boston is doing things a little differently with their newest video, shining a bright light on the lifestyle you could have if you choose to rent one of their apartments. And judging by the video, it's a life perfect for hip ladies who have great style, love yoga, and have adorably charming date-nights at trendy restaurants.
Located in Chinatown and the Theater District, The Kensington is pretty much in the middle of everything — it also has a Walk Score of 100 and an 80 Bike Score, great for anyone wanting to live green. Actually, the building likes to keep it green too and was designed to meet the Leed Gold certification standards. It's completely smoke-free, inside and outside in the common areas (sorry smokers!), and has an energy-efficient centralizing heating, cooling and hot water system. Within the apartments you find solar shade window coverings, carpets and glass counters made with recycled materials, and energy-efficient appliances.
Of course, they have amenities too — like an Unplugged e-lounge where you can go to get away from the big city and a Solar Power solarium. Oh yeah, they also have a Groom Room where your prized pups can enjoy the spa life.
The Kensington offers studios, one and two bedrooms, and penthouses — ranging from $2,875 to over $10k. To check availability, visit the building's real estate service, The Bozzuto Group.