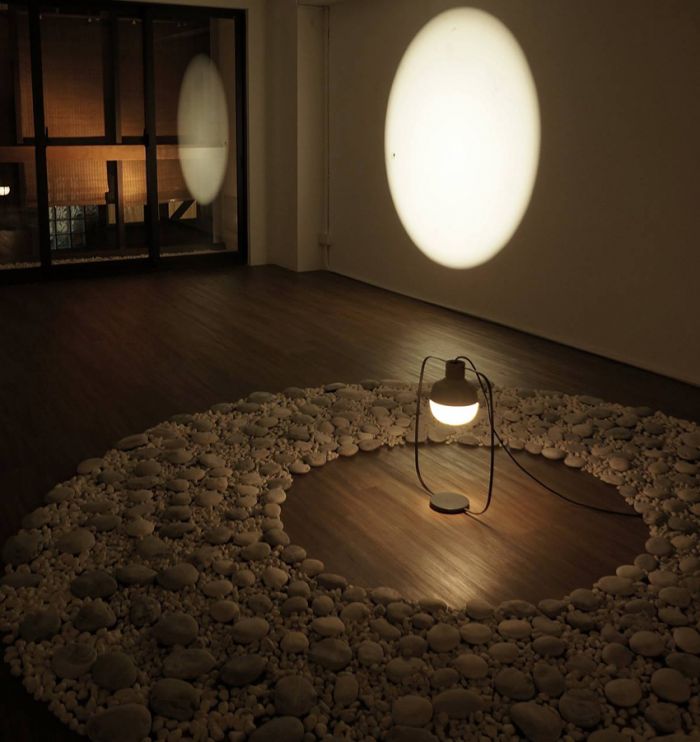 Photo Courtesy of KIMU Design
In case you missed it, the annual Ambiente consumer event in Frankfurt was held last week, where 4,724 exhibitors from 89 countries showcased their collections to more than 144,000 visitors. Though based in Germany, more than half of the buyers came from outside the country, which proves just how big Ambiente has become over the years. With so much to look at, the event was probably pretty overwhelming for the casual observer, especially if you weren't there and are now getting second-hand information from the internet. Thankfully, Ambiente puts together a Talents list each year and we've found the best six, giving you our picks for their best product offerings so far!
Photo Courtesy of Lukas Grewenig
Porcelain Cups
Lukas Grewenig, in collaboration with illustrator Carolin Walch, hand makes and paints every single porcelain cup (though some look more like bowls). With whimsical representations of animals and plants, we think these cups look more suitable presented as art pieces than they do on a dinner table. Grewenig doesn't have an online shop just yet, so if you want to inquire as to the prices for these, email him directly at mail@lukasgrewenig.com.
Curvy Sculpture
Where some artists prefer a chaos element, Ruth Harrison likes to keep things symmetrical and even. Working out of Plymouth, Devon in England, Harrison uses porcelain to create sculptural forms that repeat themselves over and over again. The Curvy design uses different sized discs, covering an entire cylinder with them. If you like her concept, but wish something was a little different, she even takes commissions.
Papero Lamp
Created by TO DO Product Design, Papero is a mood-based decorative lamp. The company combined the laser cutting of polypropylene and 3D printing with the common thermoplastic ABS (acrylonitrile butadiene styrene) to create these hanging lamps that can be used indoors or outdoors. Using LED lights, the futuristic design comes in several different color options, like lime green and blue.
Handi Man Side Table
The Handi Man Side Table is definitely one of our favorites from Mumbai-based Bombay Atelier's furniture collection. Inspired by the Handi pot, which is a terracotta or metal pot used in India to carry things for cooking (like produce and water), this design is incredibly simple and functional. Made using mild steel and available in many different colors, the solid teak table top can be removed and used as a serving platter — which makes bringing food from the kitchen super easy. To order anything from Bombay Atelier, contact them directly.
OPP Porcelain
We love the charming imperfections found in FAMOS' porcelain tableware collection. These contemporary pieces display different patterns and colors, enabling you to create an incredibly unique serving set all your own.
The New Old Light
Made using wood, paper, and metal, the New Old Light ($400) from Taiwan-based KIMU Design redefines the traditional Chinese paper lantern. Plus, the finished design brings in an industrial feeling thanks to the interesting metal framework.
So, which exhibitors were your favorite at Ambiente?