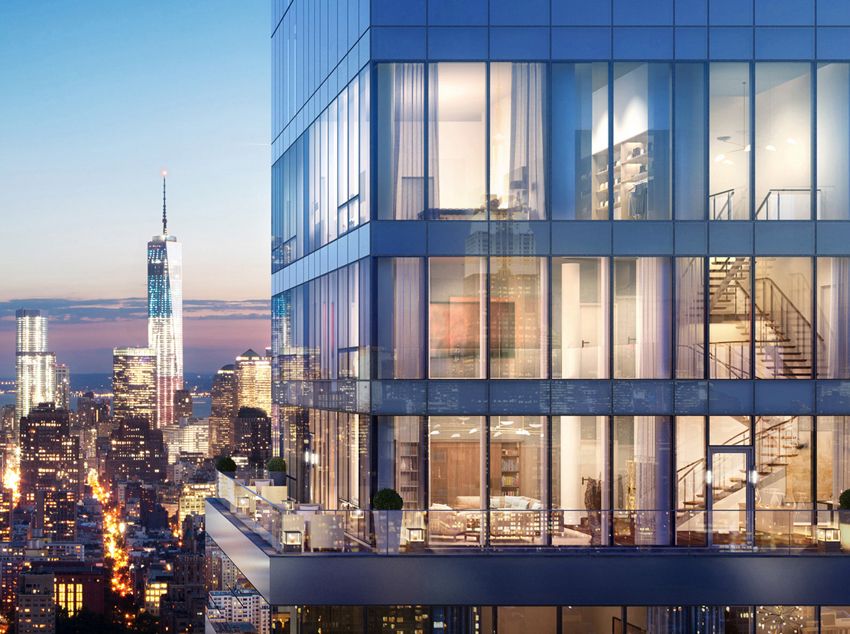 Photos Courtesy of Related Sales
After losing his Fifth Avenue penthouse (worth $44 million) during a divorce from his third wife Wendi Deng (after a 14-year marriage), Rupert Murdoch had two things to remedy. First, he needed a place to live. And second, he needed to find some solace after the split, especially since his two daughters will remain with Deng at their Fifth Ave home. It seems like he hit two birds with one stone with the purchase of his new bachelor pad.
Coming in at $57 million, Murdoch is currently in the process of buying the top four stories of One Madison Park, a luxurious 60-story glass tower in downtown New York City. If that price point sounds like a lot of money, that's because it obviously is. In fact, according to The Wall Street Journal, it's the most expensive apartment ever purchased below 57th Street in NYC. That's not much for Murdoch, though, who's worth was reported as $13.4 billion last September.
The space, which is actually still two separate units right now, will offer a total of 10,160 square feet. Currently, the spaces consist of eight bedrooms, at least five-and-a-half bathrooms, a wraparound terrace, and 360-degree views of the city through floor-to-ceiling windows.
As far as retail therapy is concerned, we think Murdoch has perfected the practice.