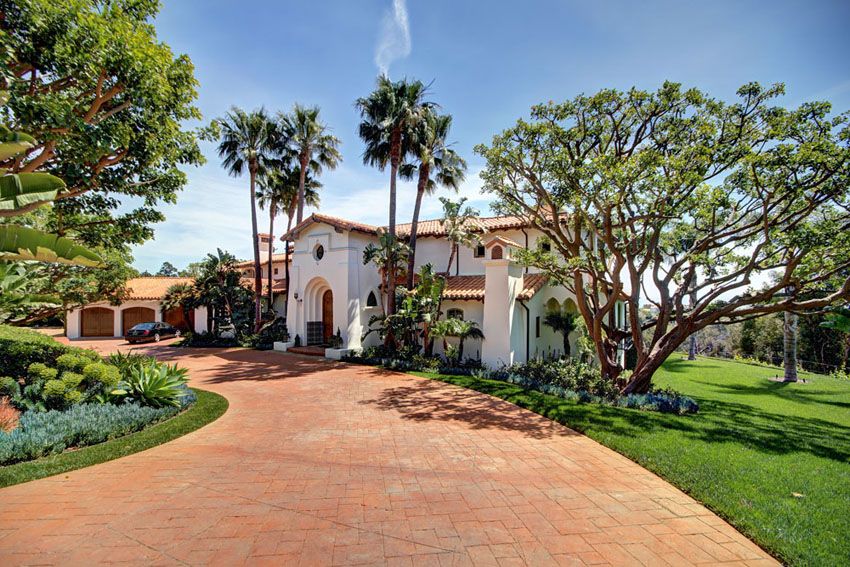 Photos Courtesy of Dolin Malibu Estate Vineyard
We've been on a mission to find our readers some of the coolest homes out there, and we knew we just had to feature this one. Located in Malibu, California, this home just so happens to be part of the Dolin Malibu Estate Vineyards. Not only does this vineyard produce some pretty great wine, the estate is a beautiful example of the relaxed Spanish Colonial Revival design known to much of Southern California's architecture. Since it's a private residence, you won't be able to buy this one for yourself, but we can give you a little peek inside.
The vineyard traces back to 2005, when Elliott and Lynn Dolin first decided to develop the land around their home. Of course, if you're going to start producing wine (more specifically, Chardonnay), you definitely need to a gorgeous estate to go with it and judging by these pictures, the Dolins don't have anything to worry about.
Their private house has many attractive features, but we especially love the outdoor entertaining area — which looks more like an open living room. Called the "Dolin's Salon," the space includes a fireplace and heat lamps, ensuring you stay warm on chilly nights, while the music system keeps you entertained during parties. Fitness buffs will love Lynn's personally designed "Yoga Terrace," which overlooks the vineyard and the Pacific Ocean, giving the peacful setting needed for meditation.
From the vintage claw-foot bathtub in the main bathroom to the Moroccan-inspired public quarters and tile work, we have a feeling you'll wish you lived here, because we definitely do!