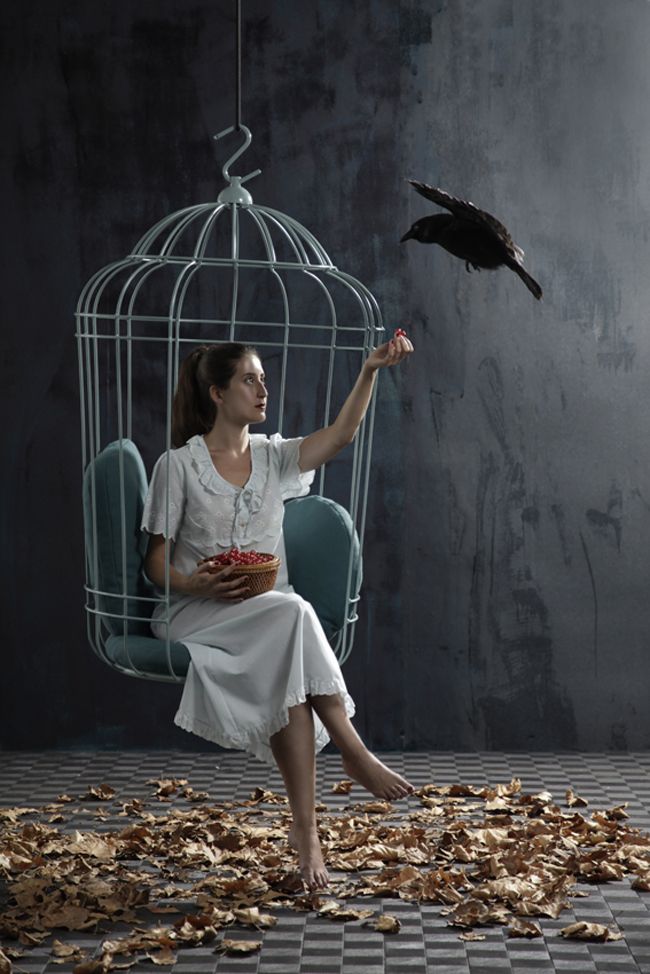 Photos Courtesy of Ontwerpduo
The Cageling hanging chair by Dutch studio Ontwerpduo is meant to give you a place where you can daydream without being isolated, but their creepy photography gives it a much darker edge. The versatile birdcage hangs from the ceiling and looks to be designed to make you ponder whether you truly know why the caged bird sings.
The company quotes Dave McKean's comic book series, Cages, writing on their site, "Everybody's a bird, locked up in a pretty cage. Sometimes you fly to a slightly bigger one, but you never quite have the courage to abandon captivity completely."
Since there isn't actually a door on the chair (as you can see in these eerie images of a woman feeding her pet raven berries like it's normal), the cage is left open and leaves you "as free as a bird possibly can be."
Built to last indoors or out, the chair has an optional tough waterproof coating and can be made in whatever color you want. We love the idea of hanging it from the branch of an isolated tree or within a lush garden, depending on whatever look you're going for.
The indoor chair is €1,545 ($2,123) and the outdoor is €1,685 ($2,316), with the three pillows costing €613 ($842) as a group.