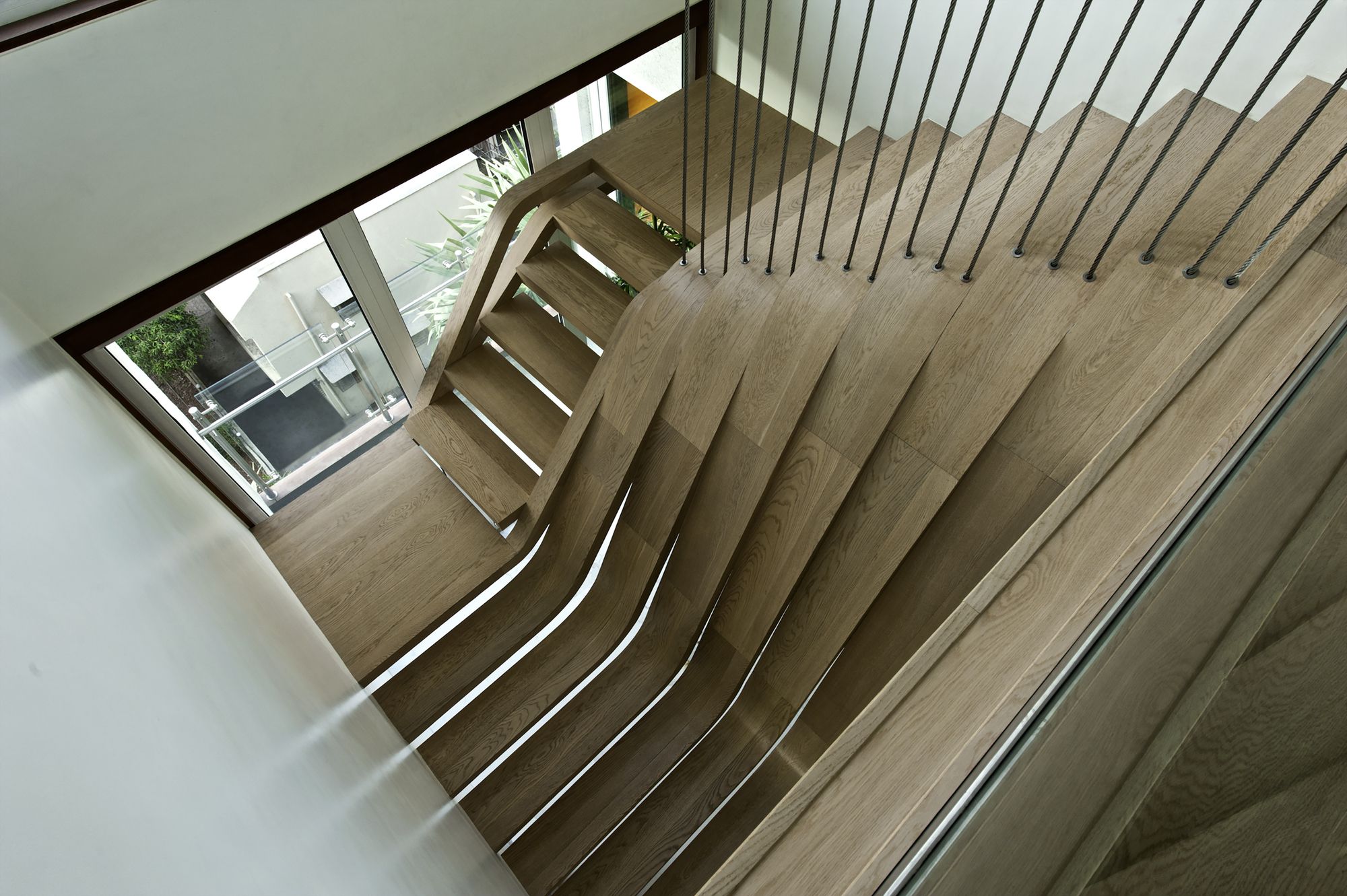 Photos Courtesy of Arquitectura en Movimiento Workshop
Staircases are often overlooked in homes and end up being uninspiring and dull. After all, just because they all serve the same purpose doesn't mean they all have to look the same. When we first saw this two-story apartment in central Mumbai, India by Arquitectura en Movimiento Workshop, we immediately fell in love with the super cool staircase.
The client built a six-story building with three apartments, dedicating two stories per apartment, and approached the architectural firm to design the building's interior. Though the building is owned by one client, Arquitectura en Movimiento Workshop had three clients overall since the inhabitants were all family—the older parents and two young families—meaning that each apartment has a different design aesthetic.
Specifically, the staircase is found in the SDM apartment, and is the focal point of the entire home. "Designed as a sculpture in the space with more light and natural ventilation; with very subtle lines but protagonist of the space, it can be seen almost from anywhere in the public areas, it becomes the articulator of spaces…"
Reflections of the design can be seen in other elements, like the illuminated wavy ceiling that "took advantage of the space between beams to gain the maximum possible height." The company even went as far as to choose specific table linens to bring the entire look together. If the family ever decides to sell, we have a feeling they won't have a hard time finding a buyer.