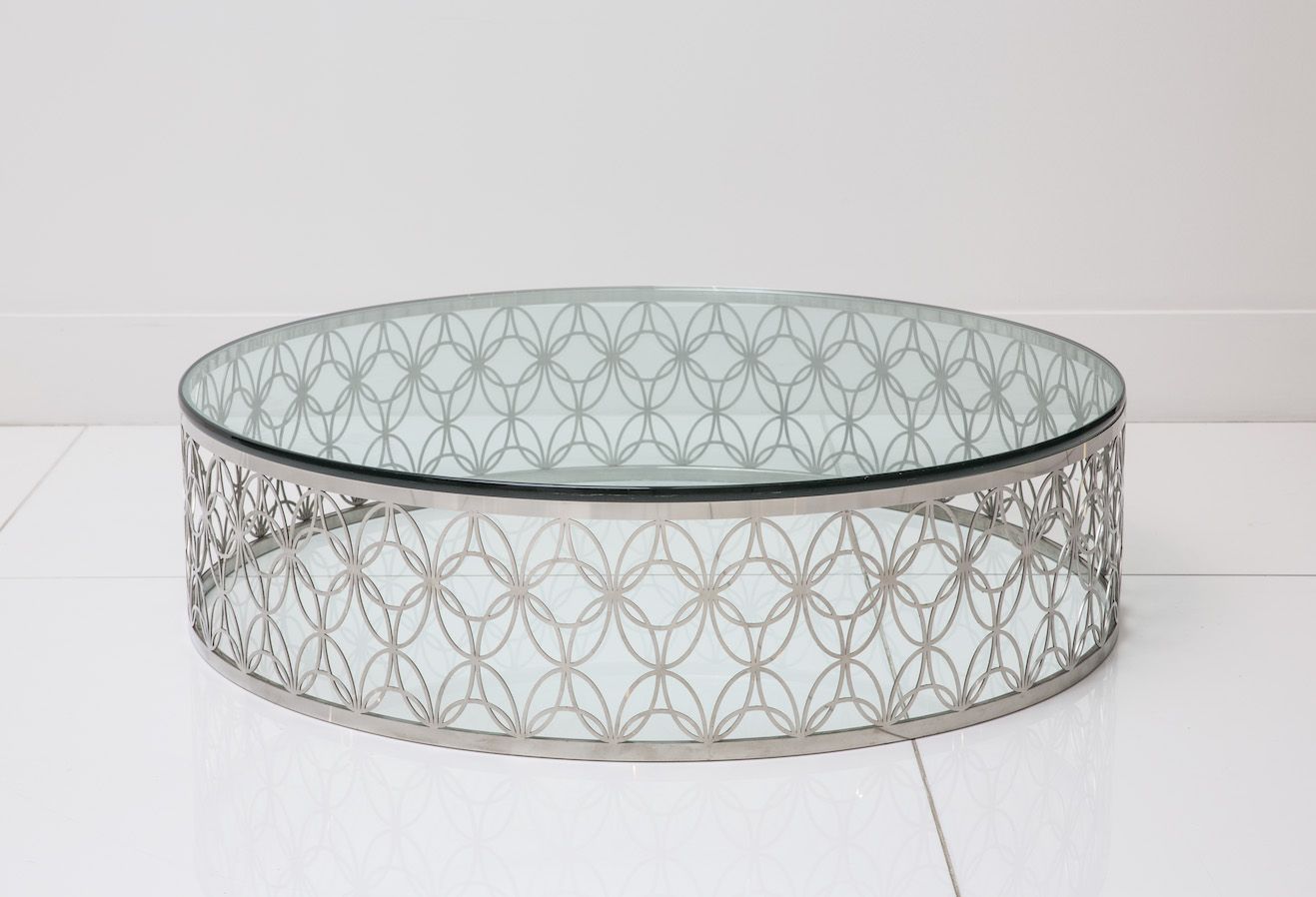 Photos Courtesy of Artefacto
If you have been looking to give your luxury estate a home décor makeover, one that reflects a wide range of influences (from Hollywood glamour to metallic finishes), Artefacto's newest Warm Metals collection may be the winning ticket. Paulo Bacchi, owner of the Brazilian design house, drew upon his travels to Milan's Salone del Mobile for this new array of luxury furnishings that range in price from $1,176 to $5,900.
"Warm Metals infuse fresh tones and textures to Artefacto's palette of cool neutrals, organic woods and clean lines, with Hollywood glamour, curvy silhouettes and metallic finishes of bronze, copper, rose gold and steel," says the company. Though the collection isn't actually available online, you can purchase them at Artefacto's three Miami stores and their Brazil locations. If you can't get to the store, you can always call and chat regarding shipping options.
The burnish steel Smukke Coffee Table is pictured above and though the unpictured Zim II Console (bronze-finished steel and wood; $5,340) isn't available yet, you can check out the rest of the collection below.
Catalan Side Table: fiberglass with silver finish; $2,470.
Joker Night Stand: wood with bronze-finished mirror; $3,520.
Creta Mirror: wood with bronze finish; $2,455.
Titan Bench: stainless steel with copper finish; $1,960.
Titan Jr. Bench: stainless steel with copper finish: $1,176.