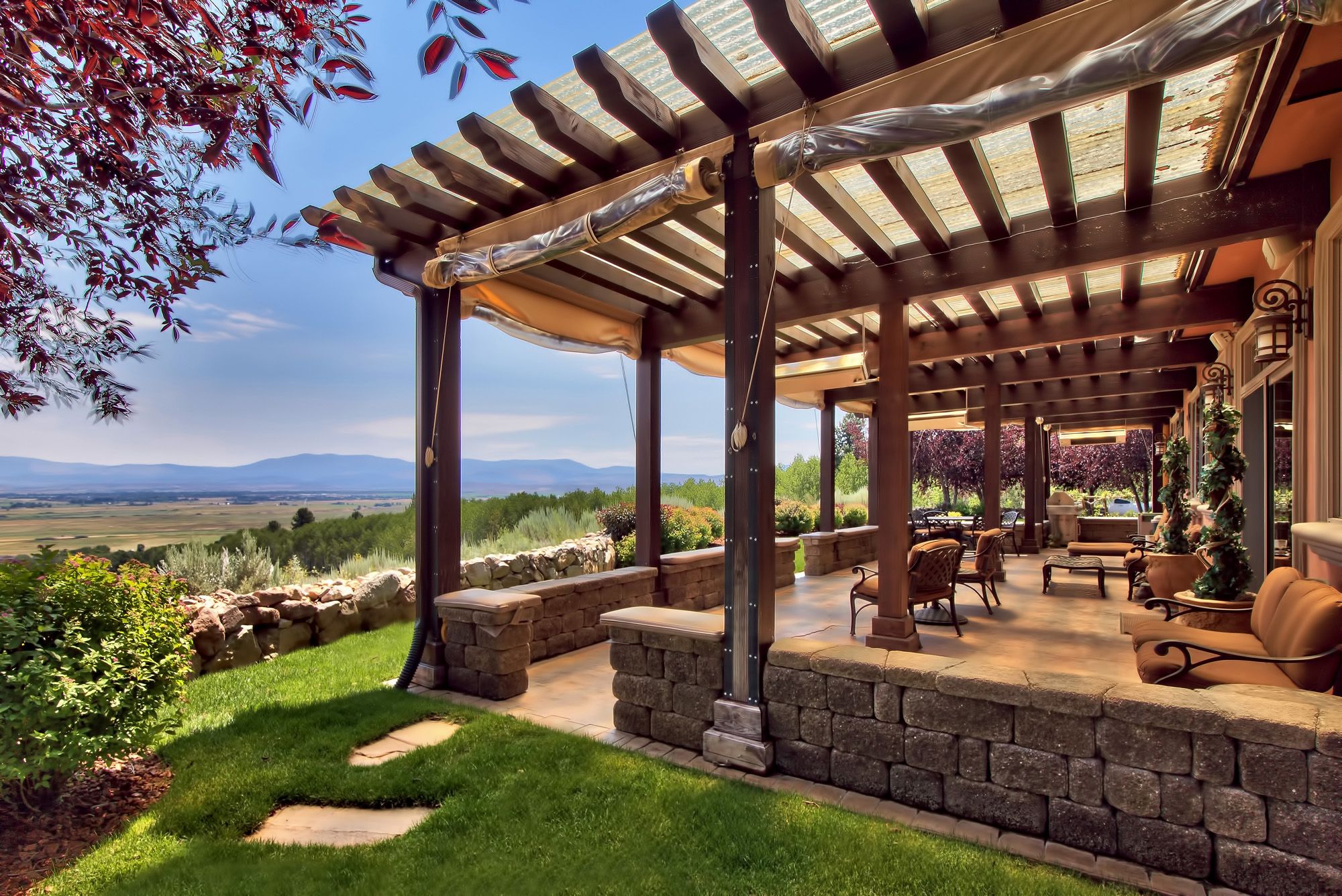 Photos Courtesy of Concierge Auctions
Previously offered for $15.5 million, Buffalo Creek Ranch near Lake Tahoe in Nevada seems like the perfect refuge from city life—meaning this needs to be your vacation home. Plus, the ranch was designed to pay homage to the wild west, with a Jack Daniel's-themed train depot, a fully-restored 1923 caboose poker parlor, and a firehouse with its very own 1962 fire truck. Basically, it's an eccentric millionaire's dream.
"The greatest treasures found at Buffalo Creek Ranch are not man-made but gifts of nature," says seller, David Semas. "Where else can you find orchards and vineyards in the high desert? From the snow-capped views of the Sierras to the gentle lull of Little Barber and Sheridan creeks overlooking a lush and fertile valley where the river runs through, the diversity and magnitude of the property is virtually irreplaceable. My wife and I spent five years searching, and we didn't settle until we found the pristine virgin land that would eventually become Buffalo Creek Ranch."
Found at the base of the Eastern Sierra Mountains, the ranch sits on 34 acres and is surrounded by Aspen trees and a fruit and nut orchard. With ponds scattered all over, waterfalls, a picnic ground, and even a eight-acre vineyard, the property would be great for a sprawling estate.
Instead of one huge house, the estate is split up into several different buildings. The 3,100-square-foot Tuscan-inspired ranch house has three bedrooms and bathrooms, a gym and fantastic terrace views. Friends can stay in the guest log cabin and have a round of poker in the restored 1923 caboose that is meant to reflect The Wild Wild West television show from the 1960s.
Plus, the property comes with over eight zoned acres that allow you to put in a helipad if you so wish, and over 25 zoned acres that would enable you to build additional residences if you want a big family compound.
The auction is being held by Concierge Auctions on September 4 with a reserve of $5 million. If you want to take a look at the cowboy-inspired property beforehand, it is open daily from 1-4 p.m. and by appointment.