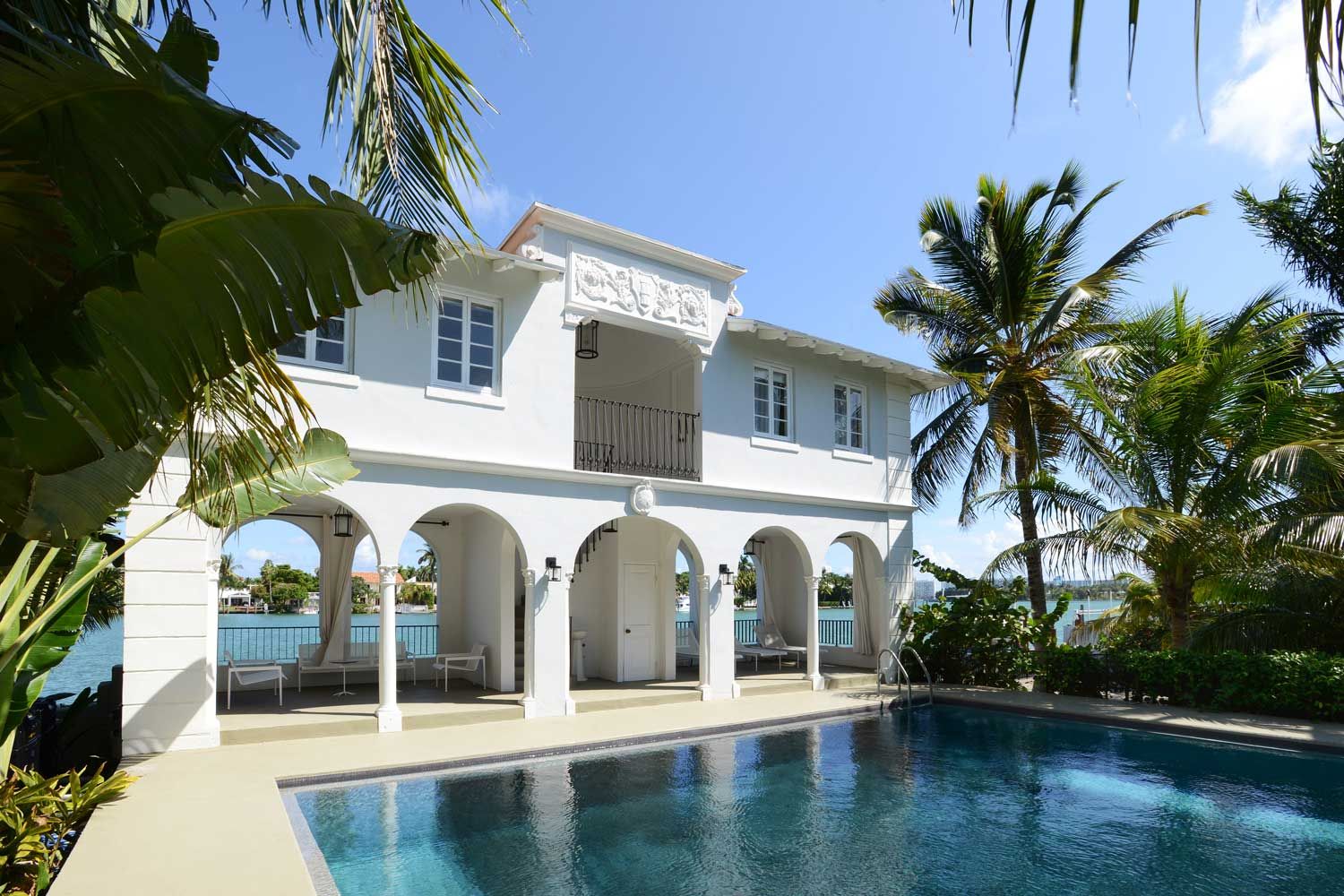 Photos Credit: MB America
Take a good look at this colonial-style estate in Miami Beach because there's a good chance you'll start seeing it in films and television very soon. Built in 1922, this home at 93 Palm can be found in the affluent Palm Island and was once owned by the notorious gangster Al Capone—he actually passed away from a stroke on January 25, 1947 in one of the bedrooms. Thanks to MB America, the villa has now been completely restored to its former glory and is available for use in film, TV, and photo shoots. Its classic Mediterranean style makes it a perfect choice for any glamorous production needs, whether it's Beyoncé's next music video or Martin Scorsese's upcoming Sinatra biopic.
MB America bought the seven-bedroom home for $8M and according to Curbed, they have so far put $1.4M into renovations—and the cost may rise since it's only around 75 percent finished. With leasing planned to begin in May, the mansion's original personality has been maintained, including its wooden multi-paned windows, mosaic bathroom, and black-and-gold Art Deco powder room. Also on the property is a two-story cabana, a swimming pool, a decked veranda, and a private beach.
Capone is notorious for having been one of the most ruthless gangsters America has ever seen, leaving behind him trails of murder victims. The image, which is perpetuated by Hollywood, may not be entirely true if Diedre Marie Capone, his great grandniece, is to be believed. She holds firm that her great uncle was far more loving than the media would like us to believe and is planning on releasing her own movie of his life in 2017. Looks like she has the perfect set location!