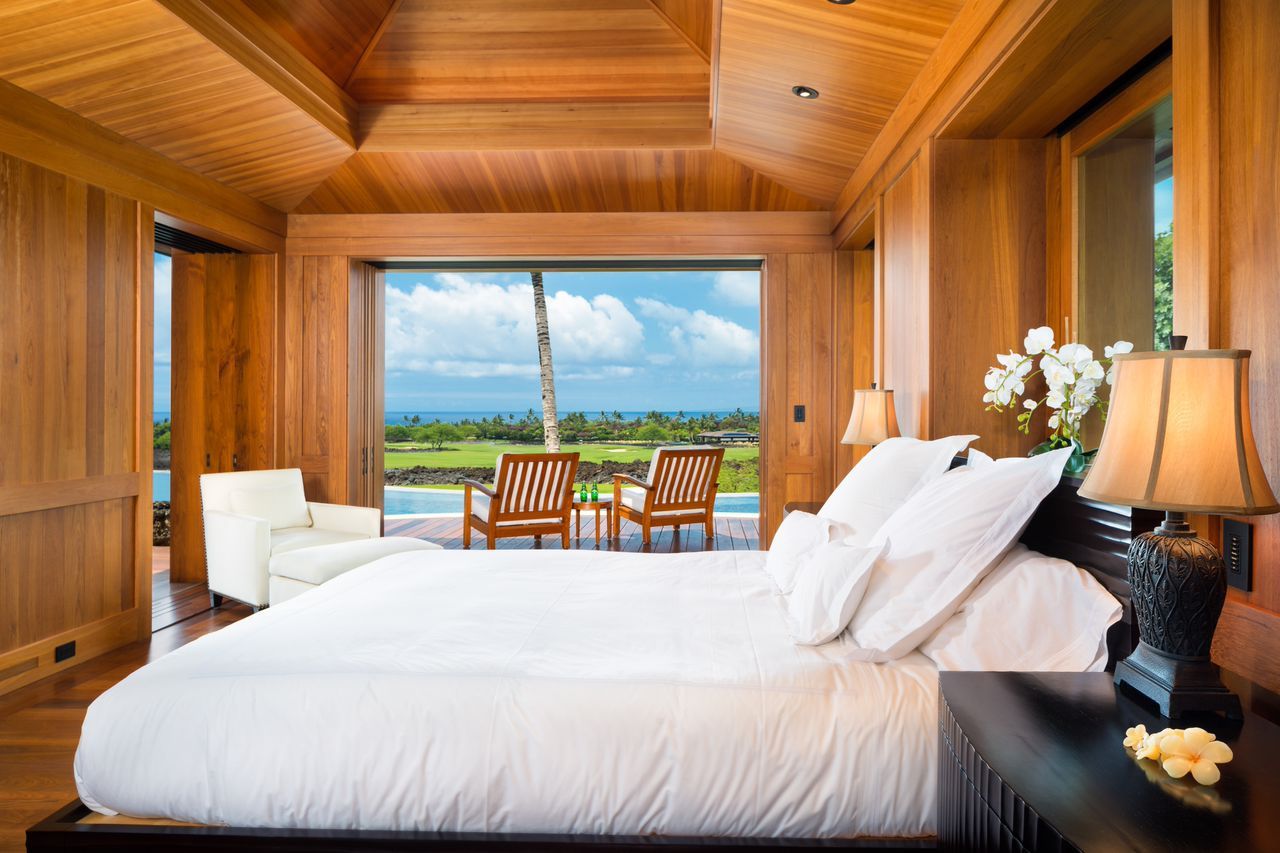 Photos Credit: Luxury Big Island By Harold Clarke
We always think that we're happy with our current home until we see something that makes us want to immediately pack up and move. Like this $33 million, 10,641-square-foot Hawaiian dream house on the Big Island. Found at the Four Seasons Resort Hualalai, the property just may be the priciest to have ever been listed in Hawaii—at least that's what broker Luxury Big Island by Harold Clark thinks. While it's not confirmed, we wouldn't dispute their claim. How could we with an estate that includes eight bedrooms and nine bathrooms that are spread out across a main structure and several pod-like buildings?
It's obvious from the photos that the home gives amazing views of the Pacific Ocean, with mountains, a golf course, lava rocks and coconut trees rounding out the scenery. Spanning two connected lots—the main home on one and the pods on the other—the property features a media room, game room, gazebo, fire pit, office, a Jacuzzi, and an infinity-edged pool. The separate rooms are all arranged geometrically and are connected to one another via wooden walkways. Teak walls accent the homes, with hemlock ceilings and coffers, cedar roofing and siding, and details that are meant to remind one of a Japanese garden.
Of course, the property comes with everything you would expect from the Four Seasons. You will have access to the Hualalai golf course and the members-only Keolu course, the canoe club, sports club, the private beach, swimming facilities, and various water activities—like outrigger canoe paddling, whale watching, board riding, and snorkeling.
According to the listing agent, people don't sell their waterfront Big Island properties very often, so this opportunity is a pretty rare one and you may want to jump on it.