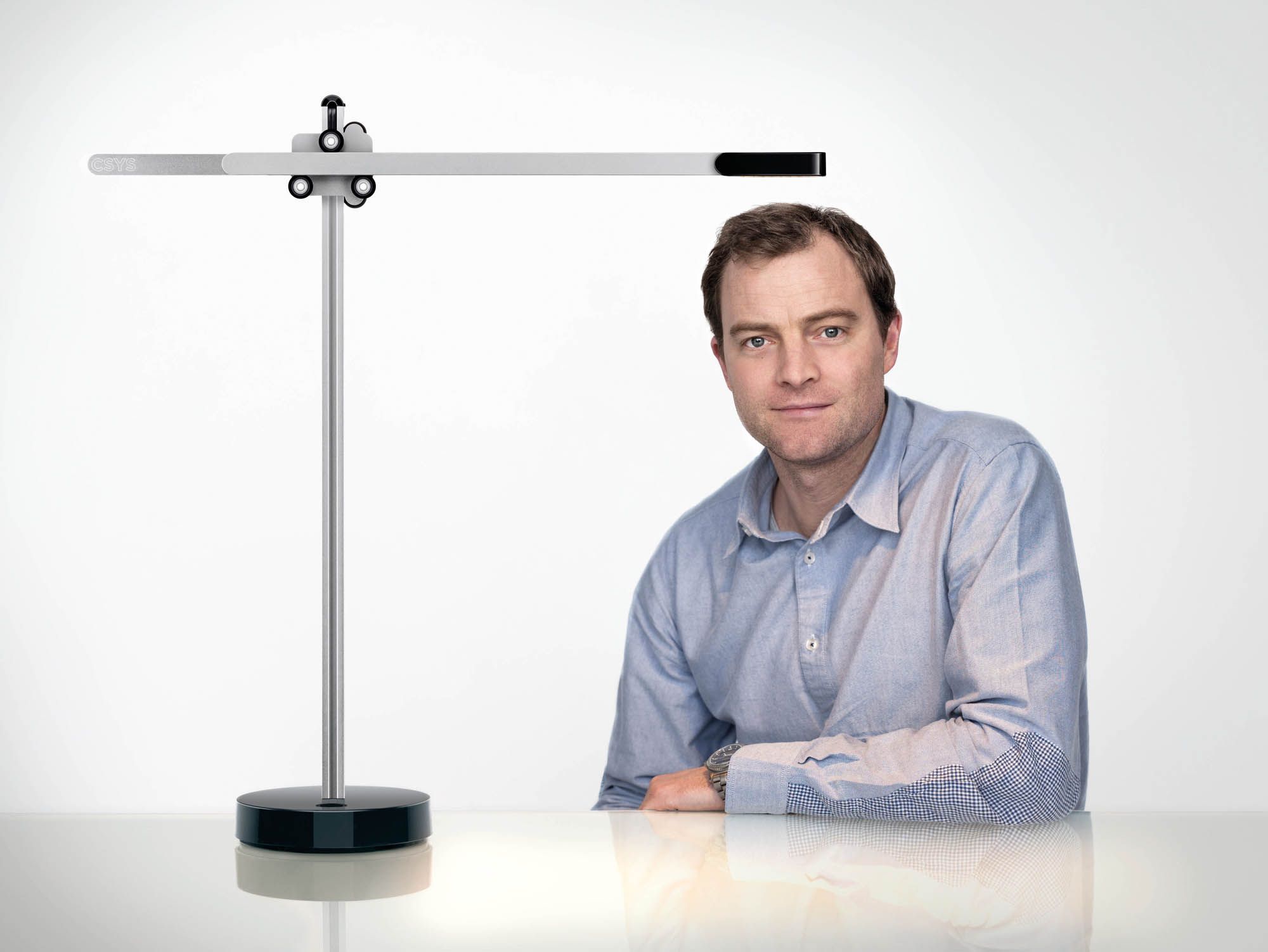 Photos Credit: Dyson
Getting a new lamp isn't usually very exciting, but the Jake Dyson CSYS Desk Lamp isn't an average lamp. After getting sent one to try out, I found myself telling my friends and family about it—I may have even sent a video of it to my brothers—because it's that cool. The British company may be primarily known for their vacuums, but they have certainly set out to change that, by turning to satellites for the techy inspiration behind their LED light's 37-year lifespan. Plus, the sleek, minimal design is very cool and putting it together brought out my inner child with its erector set-like feel.
Though it looks incredibly simple, with two crossed steel rods and a base, the Jake Dyson Light is anything but. Using heat pipe technology found in satellites, heat is directed away from the LEDs and distributed through an "aluminum heat sink" within the lamp's horizontal "arm." Each of the eight LEDs are placed in a conical reflector, which takes care of glare, and gives off 587Ix of warm light. By the way, the directions are very insistent that one should never look directly at the light, which isn't really a problem with the desktop size, since you'd have to physically position your face under it to have a problem.
The fact that you can position the light however you want is pretty neat. Thanks to its "3 Axis Glide" motion, with a light touch of the finger the lamp arm can be slid up and down, as well as horizontally. This is achieved by the use of a counterweight pulley system, which is perfectly balanced—as the weight moves down the rod, the lamp arm glides up.
I can also assure you that knocking this thing over is pretty hard to do—trust me, my cats tried. The rotating base is deceptively heavy and even though the lamp frame seems delicate, it would require some force to actually push it over. Speaking of the base, this is where you find the on/off switch, which is a touch-sensitive circular pad that turns into a dimmer when you maintain contact. After being turned off, the CSYS remembers the brightness level for the next time it's switched on.
The Jake Dyson Lighting CSYS range includes the desk model and a clip-on version for $649, and a full-size floor light for $899.