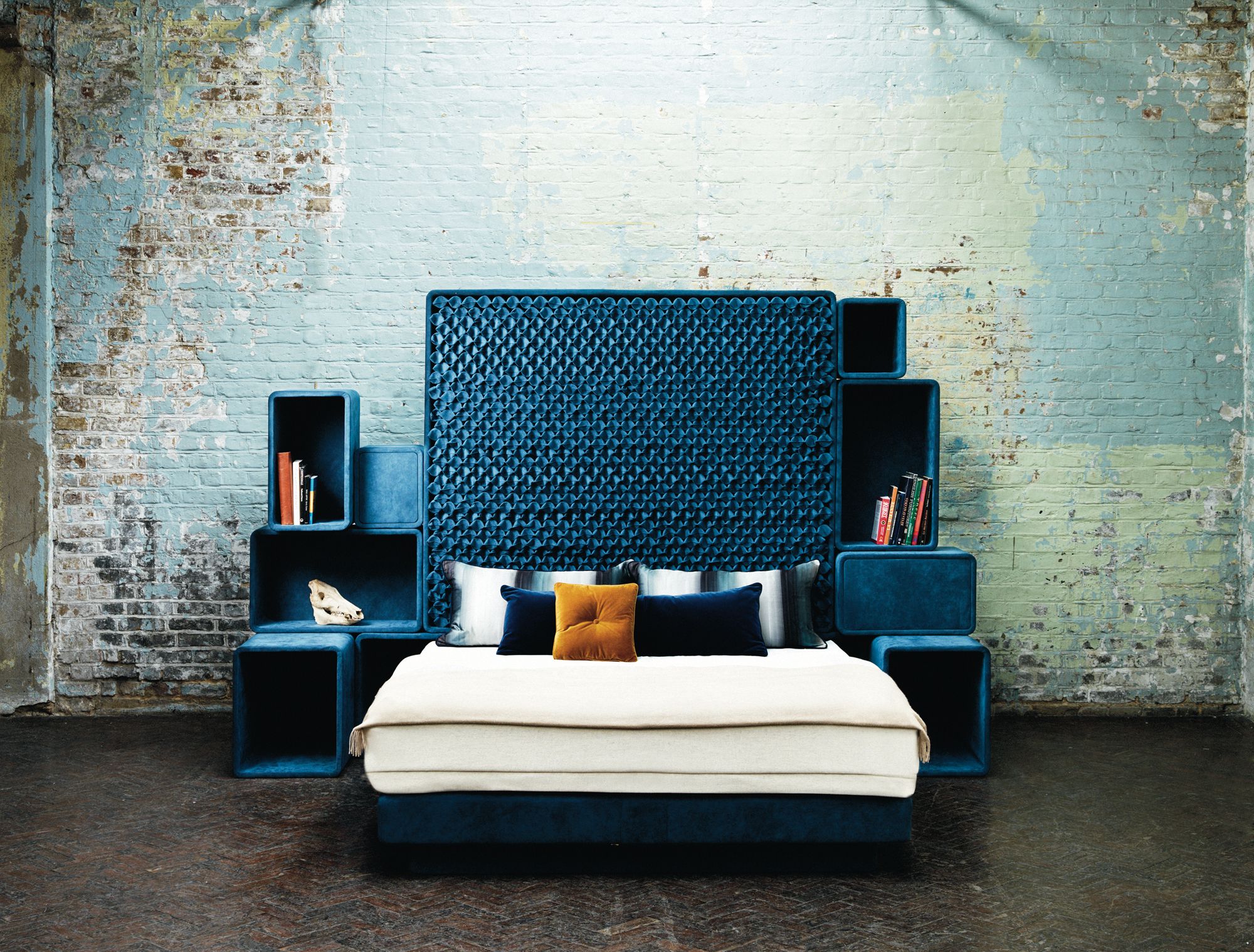 Photo Credit: Savoir
Savoir Beds has teamed up with Sacha Walckhoff, the Creative Director for Christian Lacroix, for a new bed set covered in Alcantara fabric. Walckhoff is known for extravagant haute couture and this design reflects his flair for drama. Called the 'B' bed, the artist was not only inspired by the 1970s, he also drew from how the British company manipulates pocket springs for their line of mattresses. The frame features "pod-like cubby-holes and a headboard" inspired by these pockets, while the entire design is upholstered in blue Alcantara, the same high-tech fabric often used in car, yacht and aircraft interiors.
Since each 'B' bed is made-to-order, contact Savoir directly to get yours started.
OWN IT | $42,000