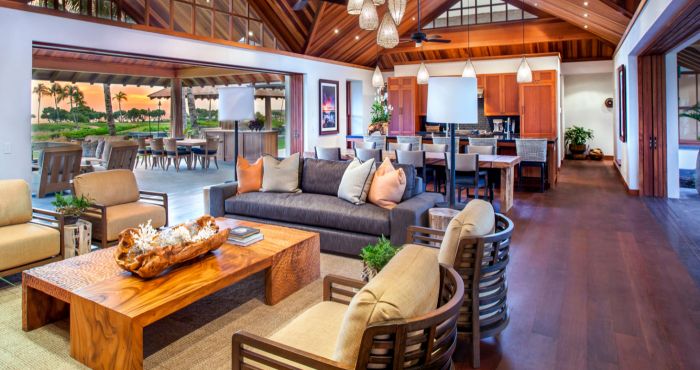 Photos Credit: Kohanaiki
Although you could get away with buying a home at Kohanaiki as a millionaire, the Hawaiian community is more of a billionaire's club resort. Located on the Big Island's Kona Coast, the luxury enclave is the island's newest development boasting million-dollar real estate tucked between ancient lava flows, lakes and the Pacific Ocean.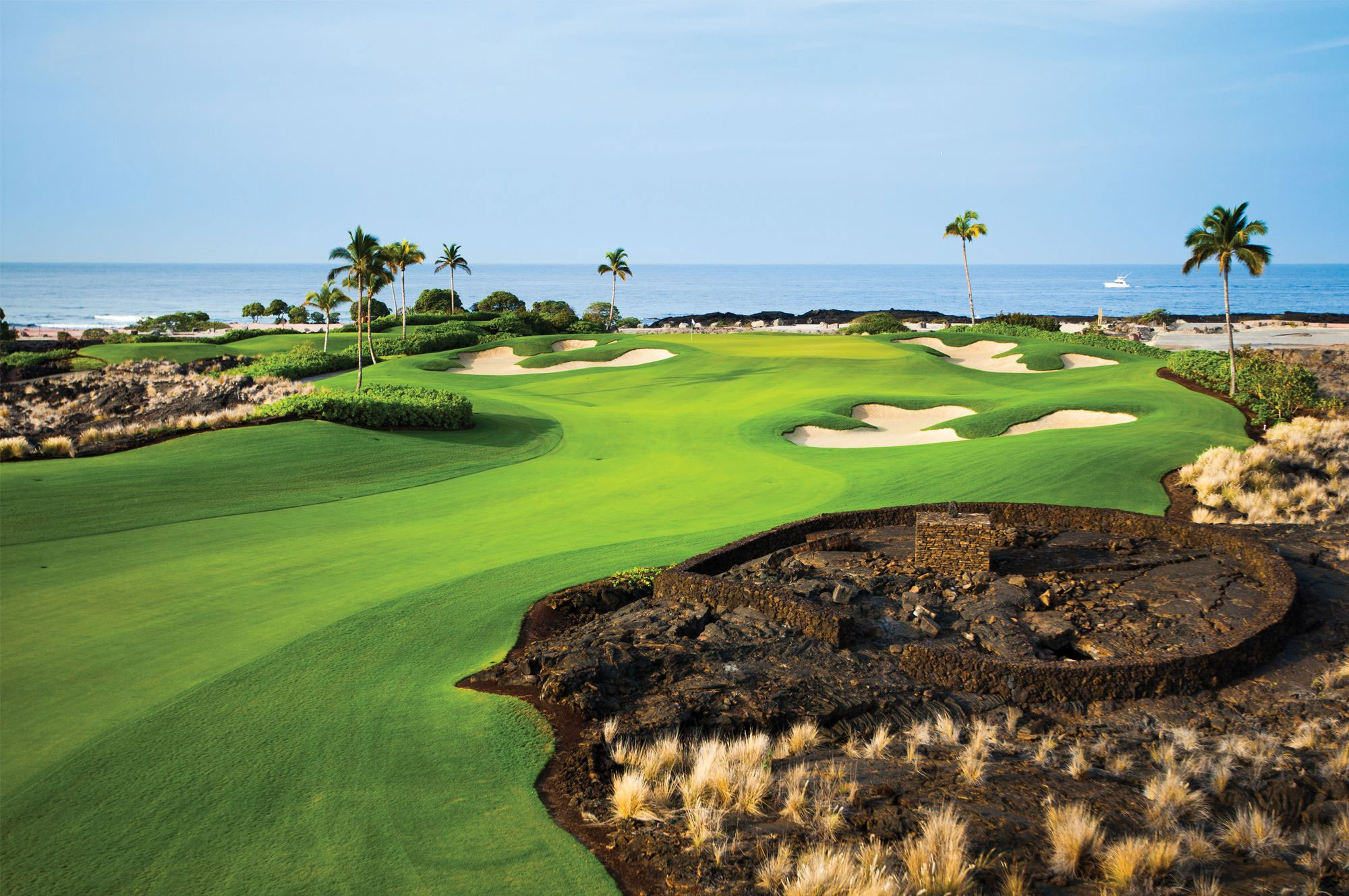 Aside from the $100,000 entrance fee and $25,000 annual dues, homes at Kohanaiki range from about $3 million to $22.5 million for a custom, five-bedroom residence. And you definitely get what you pay for. Around the 450-acre residential community, owners can enjoy amenities such as a Rees Jones 18-hole golf course, bowling alley, movie theater, clubhouse, community garden, spa and various restaurants. Plus, scattered around the resort are also "comfort stations" which are like mini convenience stores stocked with everything from soft-serve ice cream to medicines and cocktails.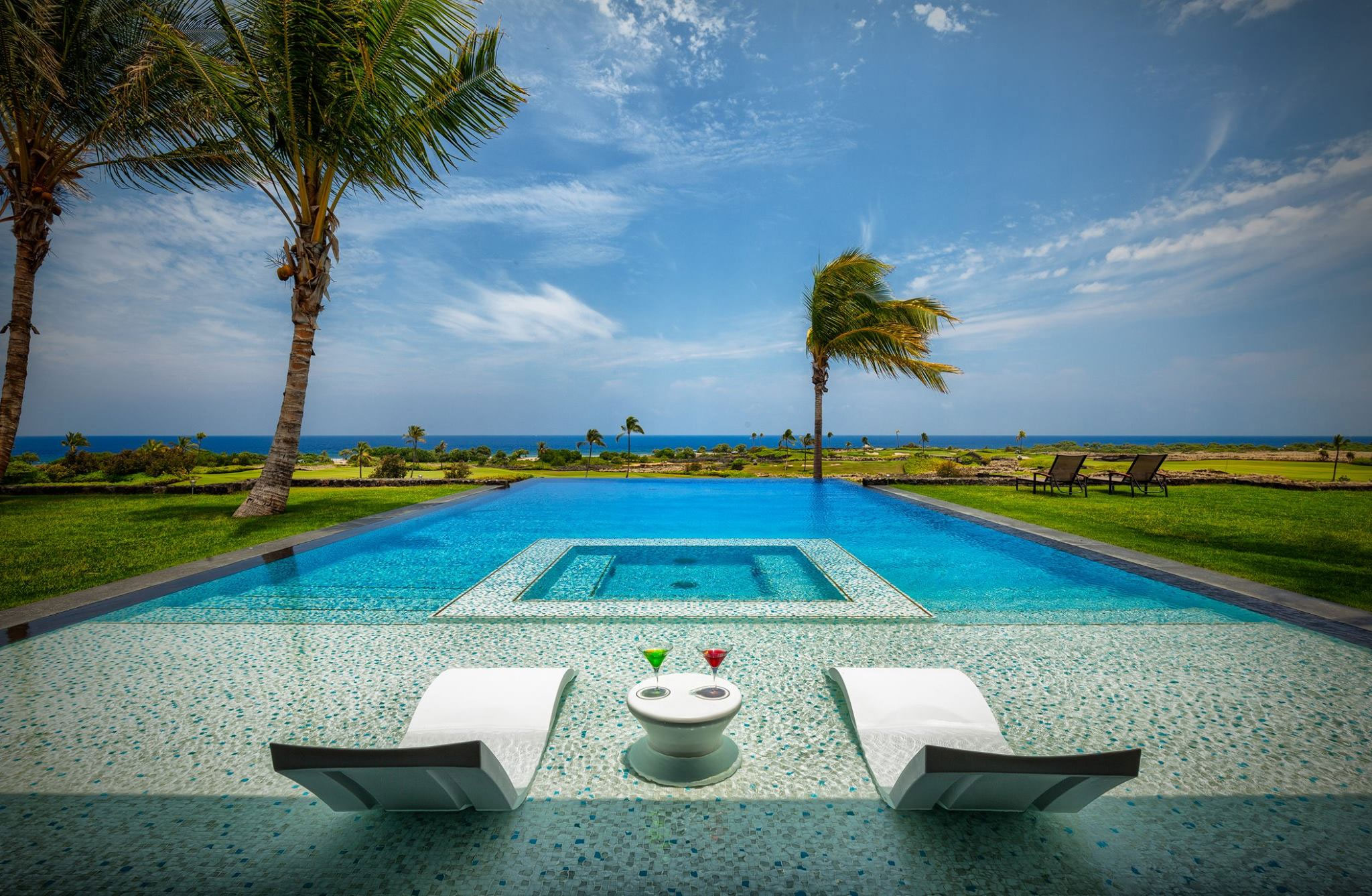 Should you wish to spend some time with the boys one evening, there's a cigar lounge with speakeasy-style secret entrance to do so. Or you can head to the Scotch bar to enjoy drinks and beers made by master brewers. If your kids are in tow, no need to worry because childcare services are also provided so you can easily enjoy a night out. At the Beach Club, members have direct access to the private beach as well as poolside f&b services.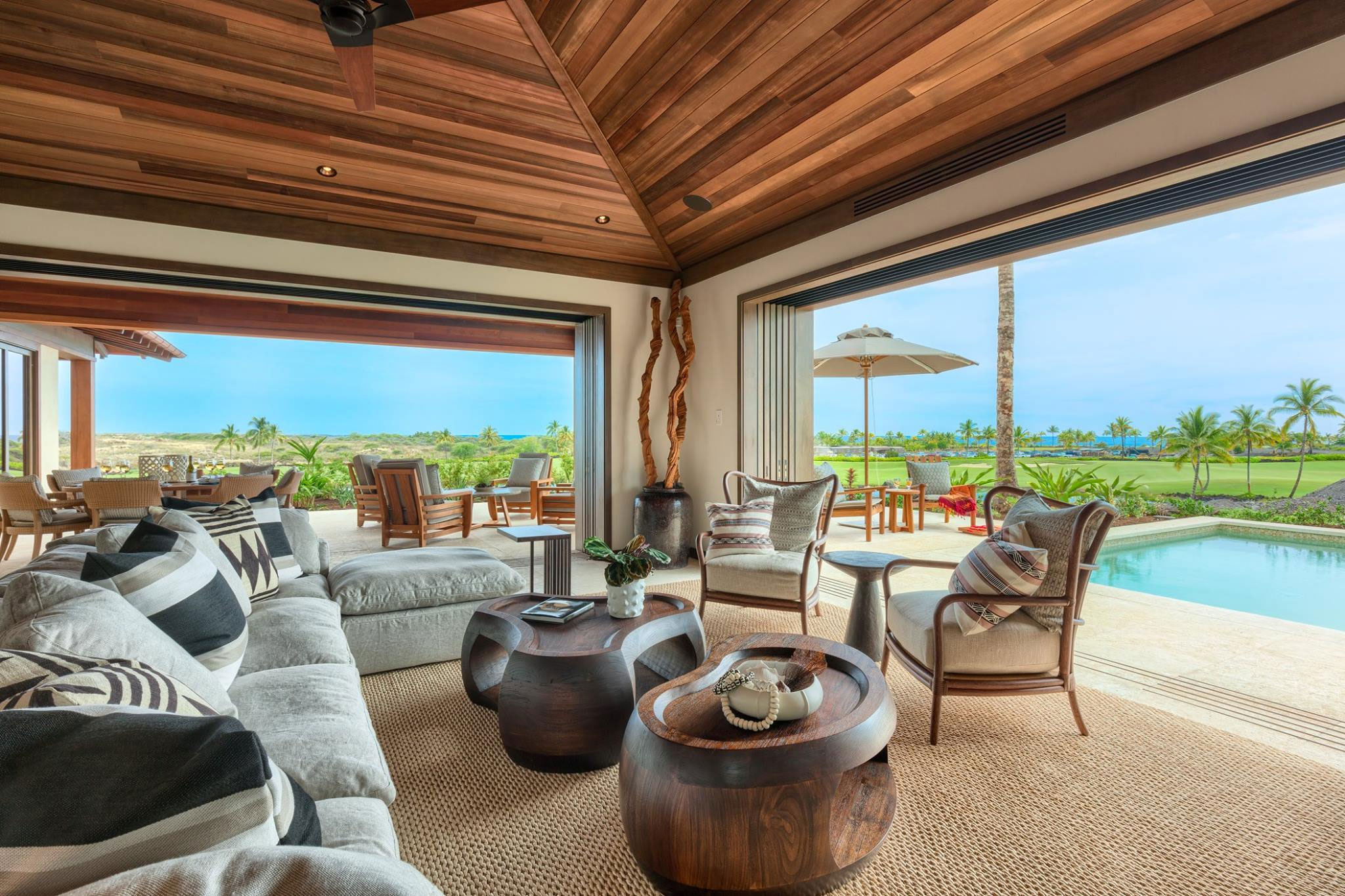 Owners also have access to Kohanaiki's Adventure Team (A-Team) which offers instructional opportunities in a variety of watersports like snorkeling, SCUBA, outrigger canoeing, surfing and stand-up paddle boarding. If those perks aren't enough, when it comes to food and beverage options, the resort's motto is basically "whatever, wherever and whenever you want it," they'll make it happen. Hello, late-night cravings fix.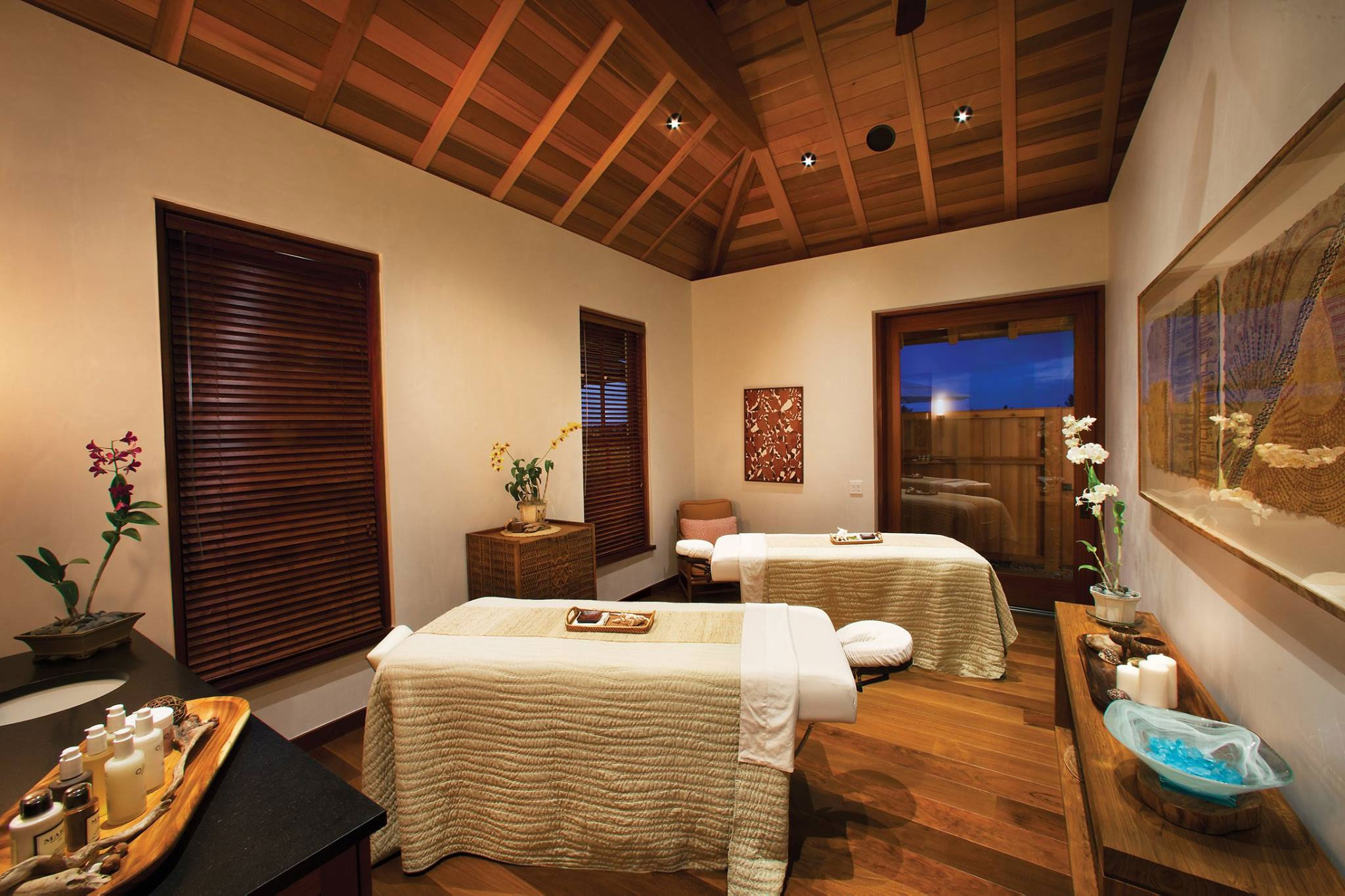 The properties come in four categories: Luxury Residences, Paired Homes, Estate Homes and Custom Home Sites. Luxury Residences are situated along the fairways of the front nine while the Warren Sunnland-designed Paired Homes are reminiscent of a traditional kama`aina beach house and come with swimming pools.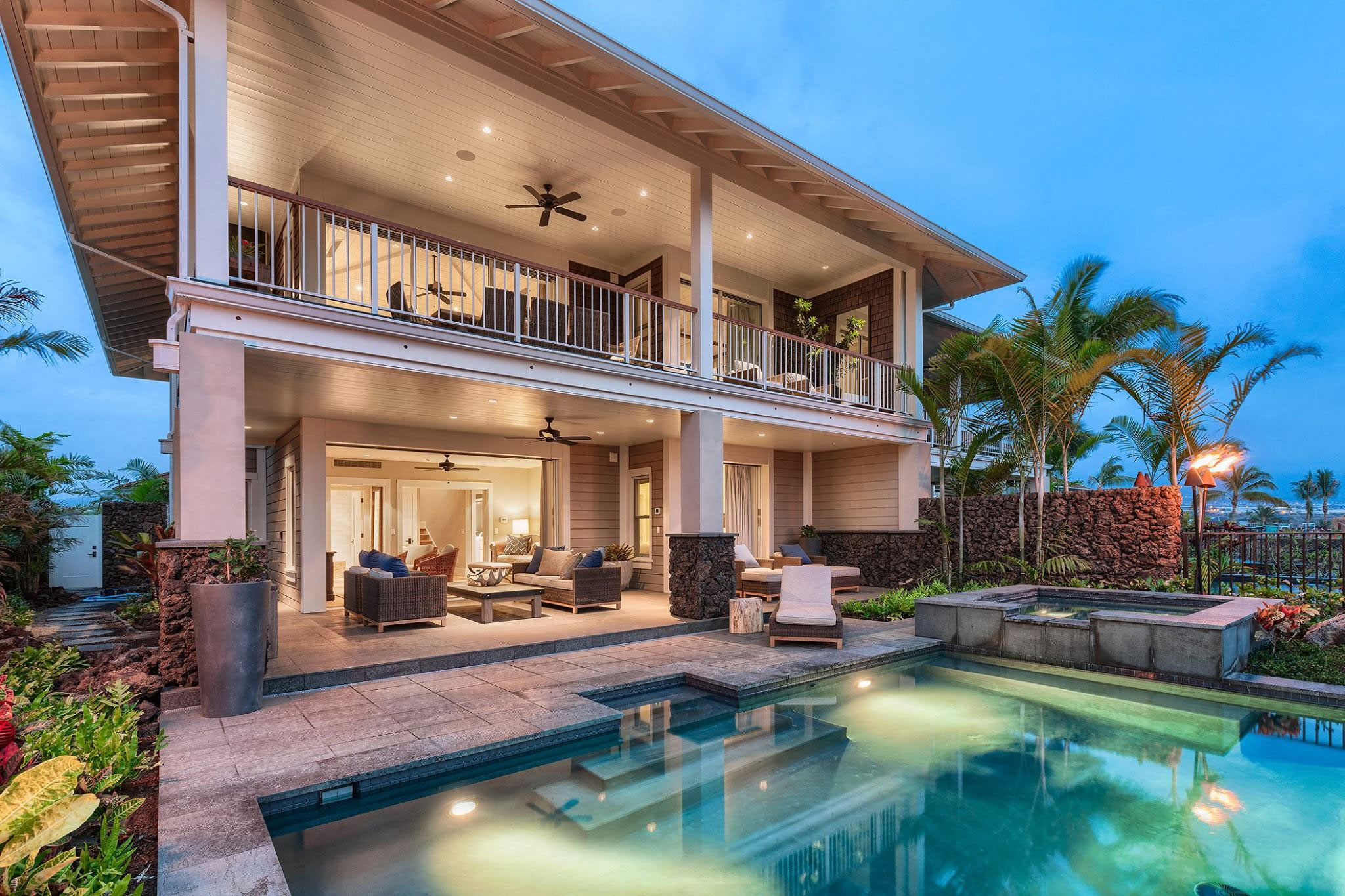 Estate Homes are the crème de la crème of the pre-built residences currently range in price from $12.5 million to $17.5 million. Champion golfer Ben Crenshaw, Jacksonville cornerback Davon House and tennis great Lindsay Davenport are a few of the community's current residents. At this time, 80 homeowners share the resort which is limited to 383 families.