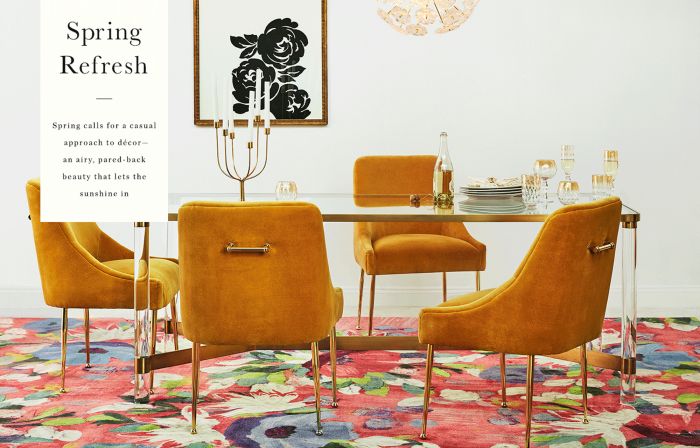 Photo Credit: Anthropologie
If you're looking to rejuvenate or add a modern piece to your decor, velvet furniture is the end-all be-all for home furnishings this year. From chic brass-trimmed occasional chairs, to classic tufted Chesterfield sofas, the velvet furniture trend is in vogue and here to stay. Mix a velour side chair with a pretty floral-print throw pillow, and your home has a fresh, on-trend update just in time for Summer.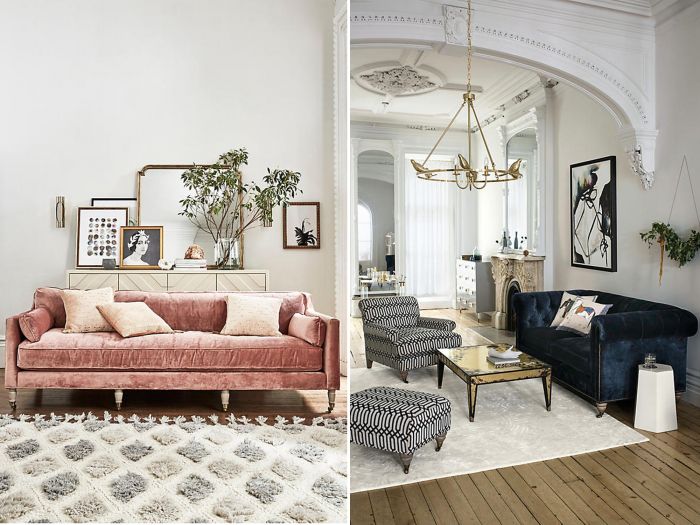 Anthropologie
If you're in the market for some of these perfect plush pieces, Anthropologie has become a haven for effortlessly cool home decor that is as cozy as it is stylish. We found some of 2017's most coveted velvet styles at Anthro, and cannot wait for them to adorn our living and bedrooms.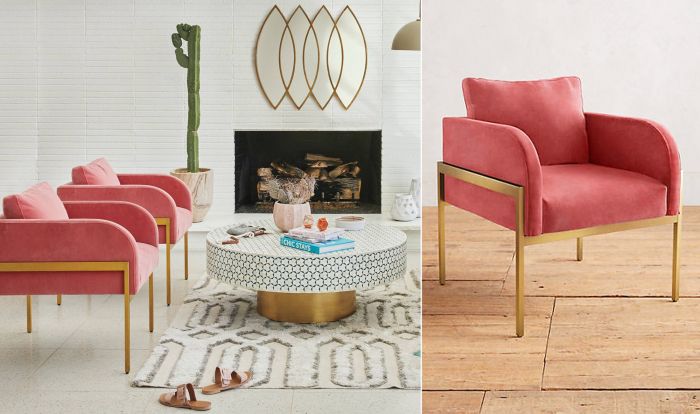 Anthropologie
A favorite piece from the collection is the Velvet Ardmore Chair, which is as versatile as it is beautiful. The lush velvet chair is wrapped in brushed brass and available in almost twenty shades of bold perfection. The Ardmore is modern, but somehow utterly classic and feminine at the same time. Get two for the living room, or eight for the dining room; either way, this chair is a must-have piece.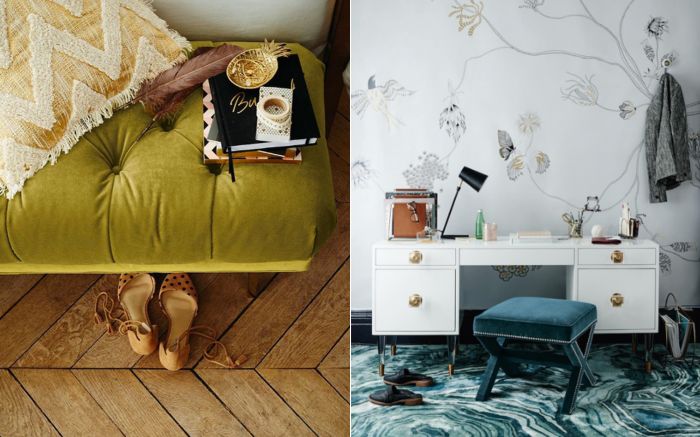 Anthropologie offers velvet sofas, sectionals, armchairs and more, all available in an assortment of bold and neutral colors. It's a one stop shop for the velvet trend, and in a perfect world we would get one of everything.
OWN IT | $298+