Southworth Development
The 600-Acre Abaco Club on Winding Bay is the Very Best of Barefoot Bahamas Luxury
The impeccable Abaco Club on Winding Bay on Great Abaco Island in the Bahamas is something of a well-kept secret as compared to flashier properties, but don't expect it to stay that way for long. Formerly a Ritz-Carlton, it's a luxurious private members' club with 5-star amenities that's home to villas and guest cottages of various sizes available for rent when the owners aren't in residence. With some of the most beautiful beaches in the Bahamas, a world-class golf course and first-rate dining options it has a much more intimate feel than corporate-branded vacation destinations despite being sprawled on 600 acres. Golf cart is the preferred mode of transport.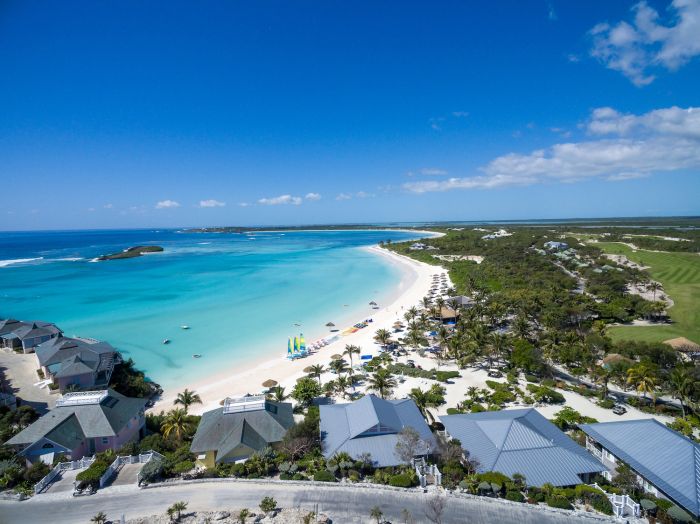 Southworth Development
Southworth Development, which acquired the Club in December 2014 just completed a $10 million phase renovation as part of ongoing enhancements, making it even more posh. Part sporting club and part residential enclave, the Abaco Club's Scottish-style links planted with tropical vegetation is perennially rated the best golf course in the Bahamas. Other amenities including a spa, swimming pool, tennis courts, water sports and one of the best beach bars in the Caribbean perched on its 2.5 miles of perfect white sand add up to a truly one-of-a-kind experience. After one visit you'll be looking at the real estate opportunities with an eye toward taking up permanent residence.
The $10 million worth of improvements is just part of the more than $30 million that has been invested in upgrades to the property, most visibly to the dining venues, golf course and an impressive new golf practice facility. While accommodations that are directly fronting the beach are pricier, the Abaco Club makes the most of its enviable position and all have either easy beach access or spectacular views from higher perches. The smallest cabanas can double as guest accommodations when owners have extra visitors. And don't be surprised if you spot one of the luxury estate's celebrity owners including a few famous athletes.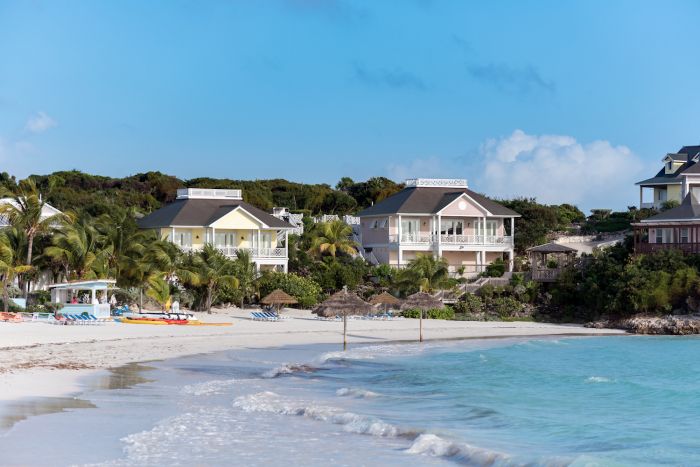 Southworth Development
The Abaco Club is home to a range of architecture from tropical cottages to lavish contemporary mansions, but all of it is in excellent taste. The two on-property restaurants, The Cliff House and Buster's Beach Bar, are casually elegant oases with an extremely friendly vibe and excellent Caribbean-influenced cuisine featuring local specialties including some of the freshest seafood available anywhere. Following the recent expansion the gourmet Cliff House overlooking the tranquil waters of Winding Bay, now has twice the dining capacity with seating for 200 in an airy octagonal space with a central bar doling out delicious cocktails.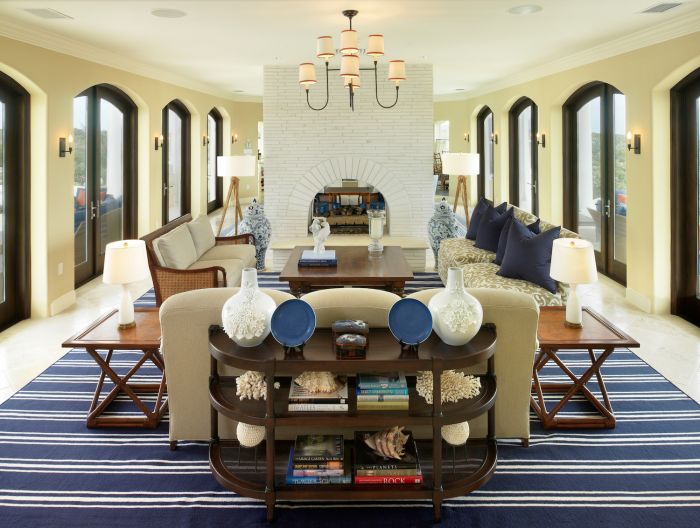 Southworth Development
The decor is Neo-British Colonial in a reference to a significant part of the island's history from the late 1700s to the 1970s and an appealing collection of local Bahamian artists is on display for all to enjoy. One of the newer additions is a Founder's Room which can be used for private dining or social functions for up to 14 guests, with direct access to a private garden. Favorite dishes include fresh Caribbean lobster, blackened grouper, and chowder made from the meat of the conch. Guest chefs from Southworth's other internationally recognized clubs often make appearances in the kitchen as well.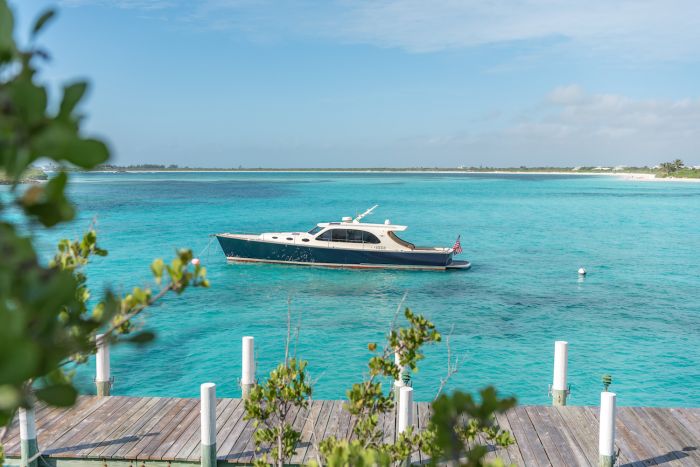 Southworth Development
Of course it wouldn't be the Bahamas without world-class bone fishing, and that along with deep-sea fishing and boating off Abaco's picturesque coast is one of the most appealing activities, as is cruising the surrounding islands. A new marina and boathouse are part of the renovation scheme. "The Abaco Club has everything money can't buy," as David Southworth, President and CEO of Southworth Development, puts it. "It's a gorgeous setting, with a well thought out master plan and a passionate membership. It's a perfect complement to our existing properties and we look forward to taking this world-class facility to an even higher level."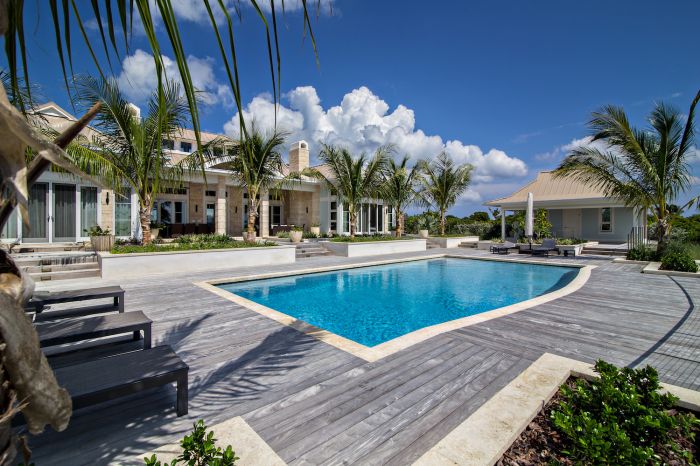 Southworth Development
Residential ownership opportunities include one-bedroom Cabanas; two-to-four-bedroom custom Cottages; and inspiring beach-front Estate lots. The rental program allows you to experience the property from the point of view of an equity holder. In addition to homes, club memberships are available to residents and international non-residents. Members of existing Southworth Development Clubs will enjoy reciprocity of their membership status at The Abaco Club. Southworth Development is a privately held company specializing in the development of residential resort and real estate communities and has served as owner, manager, consultant or construction manager to dozens of properties throughout the United States, Scotland, The Bahamas, Puerto Rico and The Dominican Republic.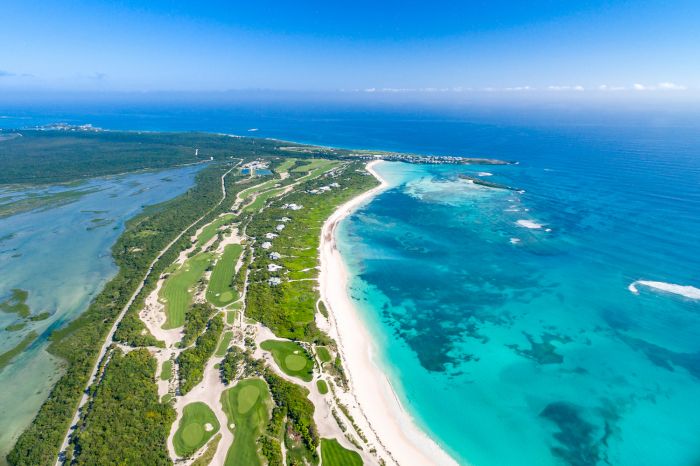 Southworth Development
It's a tribute to Southworth's savoir faire that the $10 million feels like $50 million. The golf course has seen renovations made to its bunkers, greens, and cart path areas throughout the course, while the club's new multi-acre practice facility is complete with a double-end driving range and extensive short game practice areas. The golf shop was also enlarged and now offers a sizable selection of golf and resort clothing and accessories. The property's Welcome Center and its real estate sales area were also extensively renovated in an elegant beach theme with including an interactive sales presentation table which offers members, guests and prospective residents a hands-on way to explore the property and its amenities.
Other areas of the property that have been upgraded include the fitness facility, which features new treadmills, elliptical equipment, weight machines and free weights; the beach area, which offers a number of new water craft; and improved landscaping throughout the property. Additional renovations will include more improvements to the grounds and golf course as well as the marina and more. The Abaco Club can be compared to the likes of Paradise Island's famed Ocean Club but with a more sociable and easier-going ethos that less of a "scene," fostered by the fact that most of the visitors at any given time are also owners. However visiting as a renter doesn't leave you feeling excluded by any means, but rather welcomed as a part of the exclusive family.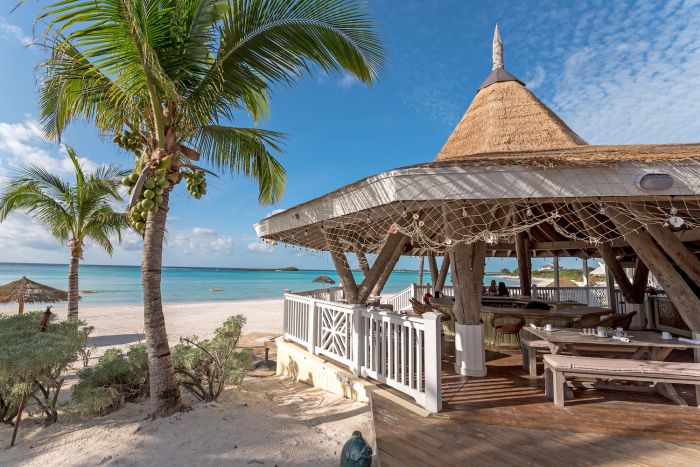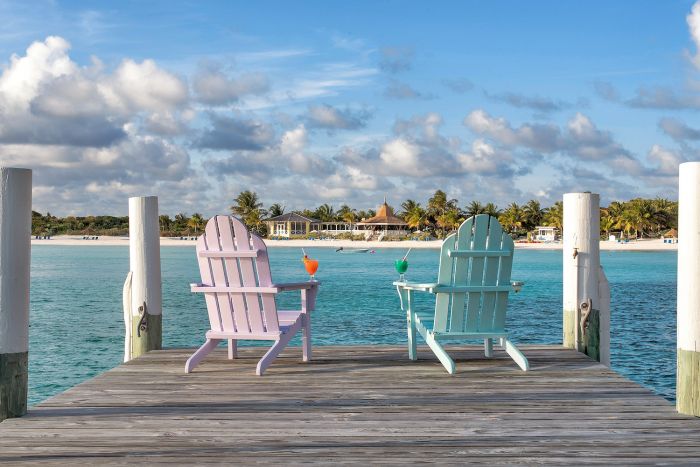 Southworth Development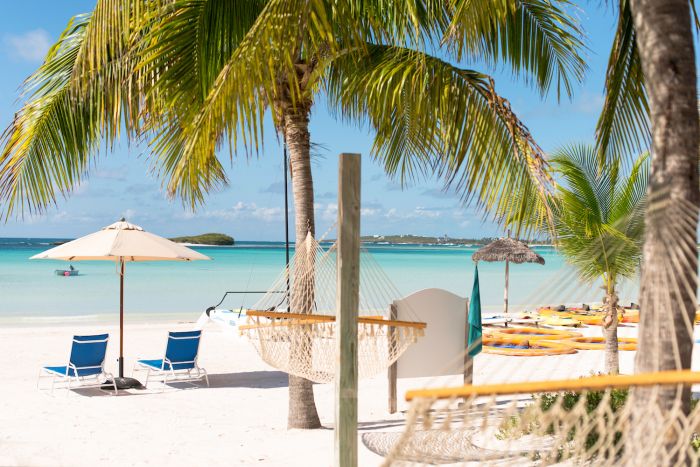 Southworth Development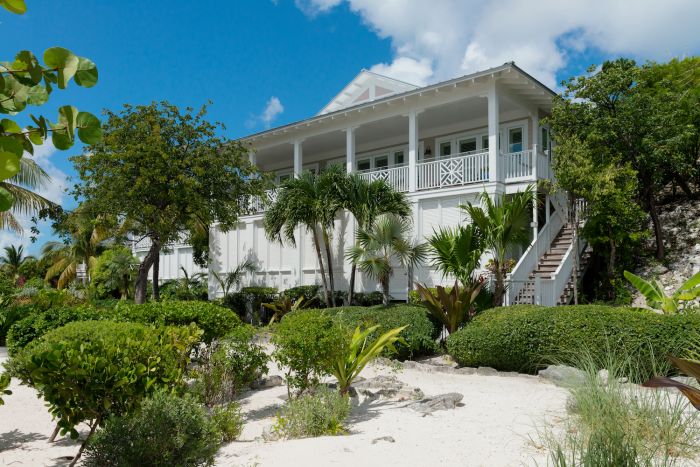 Southworth Development