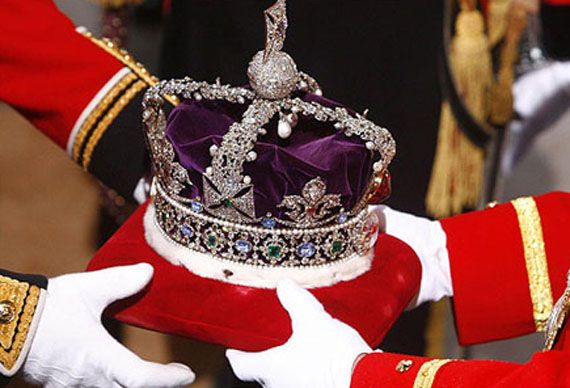 The
royal wedding
at the end of the month has taken the world by storm and odd makers are already generating stats for Prince William and Kate Middleton's nuptials. Beyond the gown and cake, BetVega.com has compiled a list of stats on the wedding of the century:
Baby In First Year of Marriage
(Yes: +180) Prince William was born during his parents' first year of marriage.
Color of Queens Hat
The color of the Queen's hat is a big issue, with odds favoring blue, followed by Pink (+400), purple (+500), cream/beige (+600) and yellow (+600) are some of the other top choices in this prop. At +3000, polka dots is the biggest long shot.
Kate's Train Length
Princess Di's train was famously at 7.6 meters. At odds of +125, a train length of 2.01-5 meters is the favorite in this prop. A length of less than two meters is next at +150. The next option is a length of 5.01-8 meters (+350) followed by more than eight meters (+700).
Will President Barack Obama attend?
(Yes -130, No -110) The official guest list hasn't been released, but that hasn't stopped speculation from whether or not the U.S. president has been invited. Presidents haven't attended the last two royal weddings, although then-First Lady Nancy Regan did attend the 1981 wedding of Princess Diana and Prince Charles, sans Ronald.
Will it rain at venue on day of Wedding?
Yes and no each have odds of -120 and different royal vehicles have been prepared for both contingencies.
Bouquet Specials
A bouquet toss is sure to happen and whether or not it will be caught or dropped is the focus of this bet, with caught is a heavy favorite at -600 while dropped is at +350.
Location of Honeymoon
For this prop, three unique destinations are among the favorites. Kenya, Scotland and Seychelles are all at odds of +400. Mustique (+500) is also a top contender. At +4000, Dubai is the biggest longshot.
For other odds and ends, check out
www.betvega.com
.