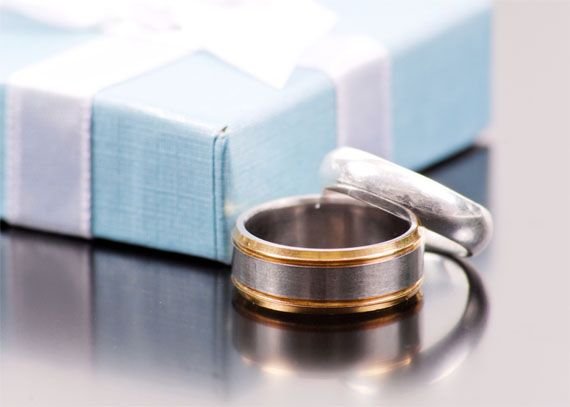 TheGiftListCompany.com is designed to save savvy shoppers thought, time and energy on their gift-giving efforts. The website definitely comes in handy during
wedding season
and continues to make gift giving (and receiving) a breeze throughout the year.
Launched in 2007, TheGiftListCompany.com was created to make sure that everybody gets the present they want, without hurt feelings on either side. In the quest for desirable gifts, The London-based Gift List team has helped thousands of couples create Wish Lists and also converted gift givers into gift wishers.
Rather than hopping around from registry to registry, affianced couples can simply create a list of their gift wishes; whether it's from TheGiftListCompany.com's retail partners or a contribution to a more expensive gift such as a honeymoon trip or activity, art commission, home technology, furniture or jewelry. Not getting hitched? Then create a list for any bash from a baby shower to a birthday and you'll get exactly the gift you want. You can even ask for contributions to your favorite charity.
Once you've created your list,
TheGiftListCompany.com
sends out a discreet invitation to your family and friends, showing them exactly what you want and thereby avoiding gift complications like duplicated or unwanted gifts.
In order to make gift-giving as harmonious an experience as possible, TheGiftListCompany.com has no service charges for givers or recipients, unless they want to upgrade the service and choose a "Contributory item" or notification cards to be enclosed with invitations.
If you're stumped for wedding gift ideas or what to get for your next occasion, TheGiftListCompany.com is sure to have something to offer.