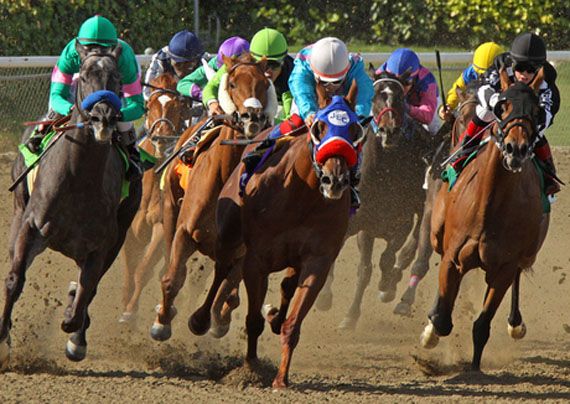 The Kentucky Derby 2011 is filled with luxurious events and beautiful people. Check out some of the more luxe goings-on during the famous races:

Thursday, May 5 marks The GREY GOOSE® Flavor of Life Lounge with Music by DJ Vice, which is set to be attended by Reggie Bush of the New Orleans Saints. The event is set to take place at Prime Lounge (106 West Main Street), starting at 9:00 p.m. and going into the wee hours of the next morning.


"Glitz and Glam - The Gala 2011 Event" Sponsored by GREY GOOSE® Vodka, Hosted by Actress Tichina Arnold, Special Performance by Kenneth 'Babyface' Edmonds and Music Spun by DJ Kaos. The event is to be held at Louisville Palace Theatre (625 South 4th Street), complete with red carpet arrivals and a special performance.

With celebrity guests from the world of sports, design, music and entertainment, including Raven Symonè (That's so Raven), Chilli (TLC Singer and VH1's What Chilli Wants), Cedric the Entertainer (Comedian), the event is surely not to be missed.


Kentucky Derby Festival's Celebrity Luncheon has been held since 1981 as a "thank-you" to the many volunteers working on the Pegasus Parade. These days, the elite event gives guests the chance to rub elbows with celebrities and the Pegasus Parade grand marshal. This year's Celebrity Luncheon is held at Churchill Downs, at 11:30 a.m. on Thursday, May 4.

The Pegasus Parade on May 6 from 5 p.m., traveling from Campbell to 9th Street on Broadway. Look out for amazing equestrian performances and keep an eye out for roaming celebrities as well. Seats are available at a variety of price points and views.

Hats are a big deal at the Derby and the GREY GOOSE® Derby hat is no exception. This year's celebrity milliner is Louise Greene, who designed the derby hat to be worn by actress Paula Patton of Precious. After debuting the hat, it will be auctioned off on www.charitybuzz.com in support of the Barnstabe Brown Foundation for diabetes research. Former hat models include Molly Sims (2008), Brooke Shields (2009) and Rebecca Romijn (2010). This year's hat is set to be revealed on Saturday.

Photos by Lasko Photography