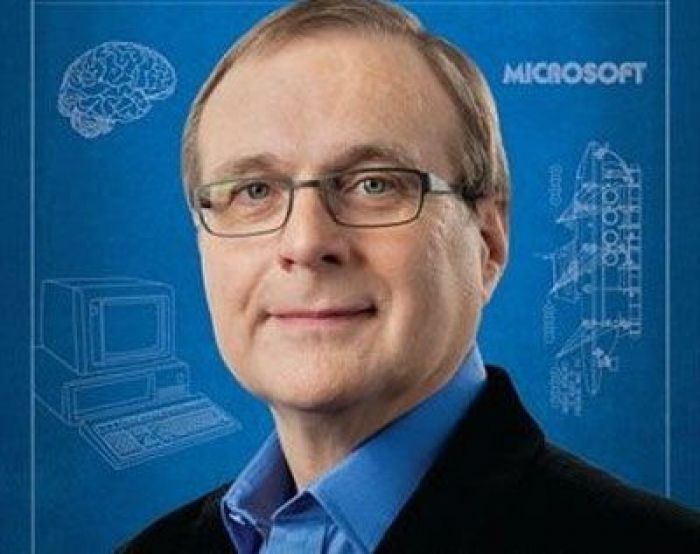 Before Facebook's Mark Zuckerberg and Eduardo Saverin or Twitter's Evan Williams and Biz Stone there were Bill Gates and Paul Allen - the forces behind Microsoft. These days Allen is better known for how he has spent his money - his investments in professional sports and music and of course his fleet of megayachts.





Allen's autobiography gives a reflective look, not just at his own life story but, at our increasingly technology-obsessed world, a world partly of his own making.

For those of you plotting your own tech empires, bear in mind Allen's brilliance started young. A bright and insatiably inquisitive child, he was encouraged by parents who let him explore his natural curiosity on how things work. The chapter on his childhood is full of the kind of mischief that the very intelligent tend to stir up - science experiments gone wrong, adventures in electrical activity and other mayhem involving gears and switches.

These early explorations paved the way for Allen to later become transfixed by giant mainframes and the potential for computing in modern life. In high school he met Bill Gates and the two, along with some other students, take over the school computer lab and then eventually fan off to a local tech company to continue their programming obsession.

The first half of the book is a lot of inside baseball - lots of talk of coding language that is, at times, a bit dense but it's also a peek at the beginnings of the computer revolution. The camaraderie and affection that existed between Gates and Allen is clear and if you liked the Harvard-centered sections of "The Social Network" then this part of Allen's story will likely hold equal charm for you.


For luxury lovers the fun starts mid book when Allen cashes out his stock and starts to consider what to do with his massive wealth. His first mission was to own an NBA team. At 35 years old he spent $65 million and became the owner of the Portland Trail Blazers. The road of team ownership has been anything but smooth and Allen has spent a small fortune on the team during his tenure as owner. Allen is frank about both his own mistakes as an owner and about what he sees as necessary changes for smaller town teams to thrive in the NBA.

In a move he describes as mostly civically-minded, he also purchased the Seattle Seahawks and later became a minority owner in Seattle's soccer team. Allen glosses over a lot of the intricacies of team ownership, instead choosing to focus on the team's moments of triumph such as a trip to the Super Bowl.

Like other billionaires such as Jeff Bezos and Richard Branson, Allen also has a hankering for space travel. Allen was an integral part of the SpaceShipOne project but has now let others carry the torch. He also chose not to try out spaceflight himself. One gets the sense that Allen is a man who knows very clearly where his risk tolerance level line is.

The later chapters of the book start to become a bit of a shopping list. A man with nearly unimaginable wealth taking each of his hobbies to their ultimate conclusion. He likes music, he builds the Experience Music Project and ends up jamming with some of the world's best musicians. He likes movies, invests in Dreamworks and later starts his own production company. He has also kept his hand in the tech world, investing in both America Online and Ticketmaster.


There's a restlessness to this memoir; Allen has had many amazing experiences, done things most of us can only dream of and yet, oddly, there is a spirit of pervasive dissatisfaction to the story. Even the loss of $8 billion in a quest for cable domination gone wrong doesn't seem to faze him much.

Where we do see a touch of Allen's passion return is with Project Halo, his plans for a virtual interactive textbook to be unveiled in 2015. Allen is also attacking the question of intelligence from a scientific angle; he founded an institute in Seattle that is working on mapping the genetic mysteries of the brain.

No Allen bio would be complete without mentioning Octopus, his massive yacht which he aptly terms a "moveable feast" of his passions, incorporating a recording studio, swimming pool, basketball court, theater, and of course, the most up-to-date technology possible.

Allen has fought cancer twice in his lifetime and these experiences have profoundly impacted the way he lives. While he's a less volatile and exciting character than Bill Gates, his bio is still a fascinating read, if only to get a peek into a passionate mind which has changed the world and will likely continue to do so in the future. Idea Man can be purchased at Amazon.com.

Photos Courtesy of Amazon.com & Portland Trail Blazers