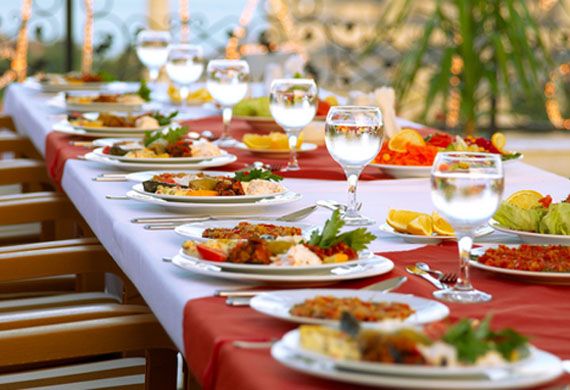 Dinner parties can be stressful for both the host and the guest. Although what to wear can be quite the conundrum, there are other things to consider when you're the host of a dinner party. Jimmy McIntyre, Executive Chef of New Zealand's Otahuna Lodge has offered some tips for making your next
dinner party
stress-free.
Prepare in advance
Complete as much as possible before your party-goers arrive. This helps to eliminate last minute mistakes and allows the host to spend more time with guests.
Always offer hors d'oeuvres
Upon the guests' arrival, make sure to offer canapés, as well as a drink. This helps to keep them from becoming irritable and hungry.
Keep it simple!
A simple dish done well is always impressive, less stressful and less likely to fail. A soup course is fast and easy. If there won't be more than four courses, serve bread.
Make it fun
"Pot Luck" dinners are the least stressful. Every couple is asked to bring a course and the host normally prepares the main dish. Request that guests stick to one theme. A subterranean themed party is easy since it refers to anything that is from under the ground (i.e. potatoes, yam, carrots, truffle, etc.)
Add an extra course
To make the menu seem longer, add a simple component such as a cheese or sorbet course. This will ensure that guests are satisfied at the conclusion of the meal and don't leave hungry and wanting more.
Consider everyone
A non-alcoholic punch is refreshing and is a perfect option for those who don't drink alcohol, as well as for those who are driving.
Chef McIntyre has plenty of experience making guests welcome at
Otahuna Lodge
's formal dining room, where he serves up elegant presentations of the best cuisine New Zealand has to offer.