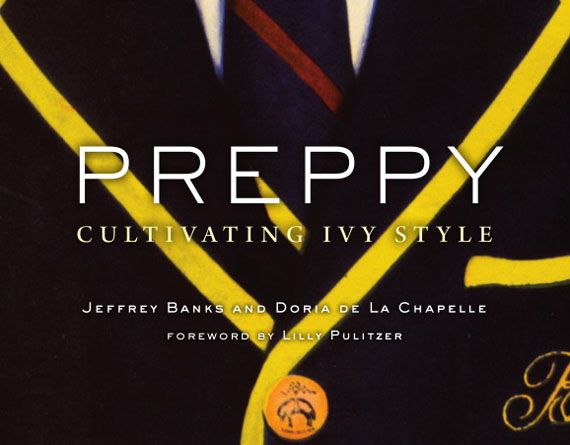 Photo Courtesy of Rizzoli
Next month Rizzoli will publish the ultimate guide to the Ivy League look. Preppy: Cultivating Ivy Style by designer Jeffrey Banks and journalist Doria de La Chapelle takes a coffee table-worthy gaze at the long and colorful history of prep style.

Dating the look from dapper Hollywood stars of the 1920s, the book takes a historical approach to how the preppy ethos evolved, giving context to the ultra-trendy designer collections of today. An amazing collection of images make it more than just a treatise on how to dress like a Princeton grad.

With a foreword by preppy style guru Lilly Pulitzer, the book examines "purveyors of the privileged" ­– major prep labels like Brooks Brothers (featured on the cover), J. Press and Ralph Lauren; iconic wardrobe elements like the oxford shirt, polos, Shetland sweaters and khakis; preppy icons from J.D. Salinger and JFK to William F. Buckley, Jr.; the "good breeding grounds" of the actual Ivy League schools where much-emulated styles emerged; and examines the important role that elite sports such as golf, polo, squash, and tennis had in influencing the preppy way of dressing.