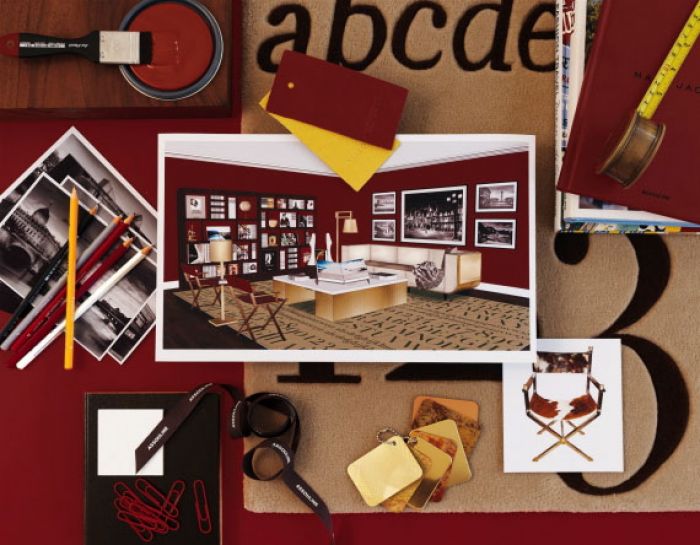 Photo Courtesy of Neiman Marcus
Among Neiman Marcus? fantasy
Christmas gifts
this year is a $125,000 bespoke library from French luxury publisher Assouline. Part of the famed retailer?s iconic Christmas Book, the library is a full-fledged installation including custom carpeting, objets d?art, and beautifully framed prints in addition to books.
The shelves will be lined with a one-of-a-kind Assouline collection, consisting of 250 current and vintage volumes in the genre of the purchaser?s choice. Furnishings include a custom Didot carpet, two Modigliani-style sculpture bookends, two antique director?s chairs, a Didot cashmere throw,
a lacquer and bronze coffee table, a brass floor lamp, five Jean-Michel Berts Photographic Collection prints, a custom sofa, and more. 

Other lavish fantasy gifts in the Christmas Book include a $1 million custom made "dancing" fountain; a "Dream Folly" opulent customized yurt for $75,000; a Neiman Marcus-edition solid mahogany Hacker-Craft speedboat for $250,000; a $45,000 table-tennis table that doubles as a contemporary work of art; a bespoke Neiman Marcus edition 2012 Ferrari FF for $395,000 including a set of matching luggage; and a private Johnnie Walker Scotch tasting for $5,000.
Eight of the fantasy gifts offered in the Christmas Book feature a unique charitable component including donations to various worthy causes as part of the proceeds. Visit
NeimanMarcus.com
to see the complete collection of 2011 fantasy gifts.
{start-jlvideo}633{end-jlvideo}