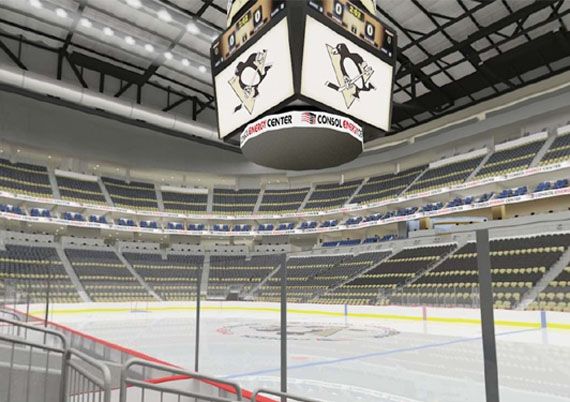 Photo Courtesy of Pittsburgh Penguins
Watching a hockey game from Suite 66 is like watching it in team owner and former NHL legend Mario Lemieux?s own private den. This is one of the most intimate
sports-experience
packages ever imagined. This private luxury suite of the Pittsburgh Penguins literally puts fans right next to all of the action ? both on and off the ice.†
Suite 66 is a private luxury suite that pays tribute to the team?s greatest player and owner, the "Great One," number 66, Mario Lemieux. The special private suite is located just outside the Penguins? locker room and has seats for 26 guests positioned next to the players? bench area. The suite has glass walls and is situated beneath the stands. It leads out to five rows of seating. From the underground suite, guest can watch as players go to and from the locker room and the ice rink. Guests in Suite 66 also receive special food and beverage options and get special parking privileges.†
According to information cited the Penguins? website, team CEO David Morehouse conceived Suite 66 to enable fans to get closer looks at the players without risking injury or interfering with hockey players? pre-game preparation.
Suite 66 is themed to Mario Lemieux?s career as a member of the Pittsburgh Penguins. There are miniature versions of 19 trophies Lemieux received during his storied career, including six Art Ross Trophies as a scoring champion, three Hart Trophies as the MVP of the NHL, and two Conn Smythe Trophies as MVP of the Stanley Cup playoffs.
Lemieux also donated three hockey sticks he used during memorably historic moments of his career. For more information on Suite 66, visit
Penguins.NHL.com
.
{start-jlvideo}628{end-jlvideo}