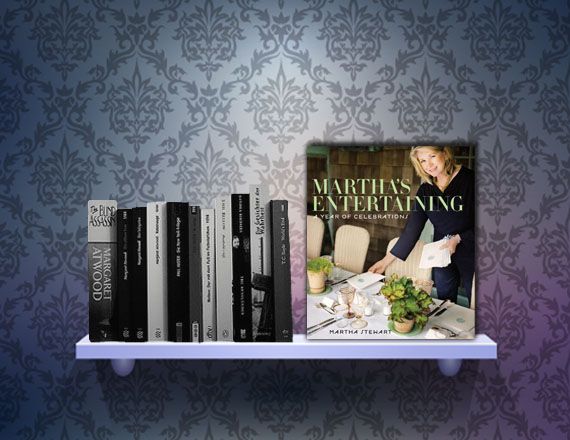 Photo Courtesy of Clarkson Potter
Way back in 1982, the Martha Stewart era began with a book titled simply "Entertaining." Now a new book, "Martha's Entertaining: A Year of Celebrations" brings it all full circle. Martha's new book is far more lavish than the original book based on her experiences as a caterer. This book is a hardcover cookbook but is pretty enough to be a coffee table book. It is full of gorgeous photography and includes recipes, ideas for dining decor and menus that evoke some of the idyllic scenes Stewart has showcased in her magazine, on television shows and in her long series of books.
The book uses stories such as Friday night Bolognese dinner, Sunday blueberry breakfast, a lobster picnic on the boat in Maine, a summer cocktail party, and an elegant Thanksgiving as a framework, taking readers through four seasons and lavish celebrations for a variety of occasions. No one does entertaining with as much zeal and effort as Martha and this book is a real tour de force. Recipes include venison terrine with apples and wild mushrooms; braised short ribs; winter squash soup; rustic pear tart, cauliflower coconut curry and lobster shepherd's pie.
At 432 pages, the book is large, thick and heavy, more suited for admiring than for heavy kitchen duty. Like its author it has a certain gravitas. It's probably not a good how-to for the novice host or hostess but for Martha devotees this is pure pleasure. The book has a list price of $75 but can be picked up for at a large discount at MarthaStewart.com.