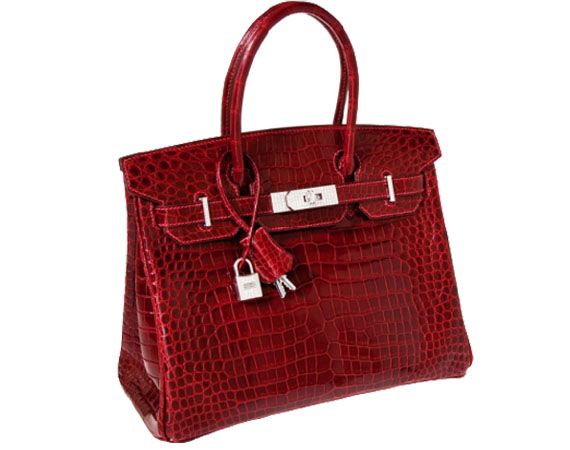 Photo Courtesy of Heritage Auctions
An Herm?s Diamond Birkin, with diamond and white gold hardware, is expected to fetch more than $80,000 at the upcoming Handbags & Luxury Accessories Signature Auction in early December. More than 550 luxury accessories by such industry stalwarts as Chanel, Gucci, Judith Leiber, and more than 100 
Herm?s handbags
are going to the table at Heritage Auction's event.
"As one of the rarest, most sought-after and valuable bags in the world, the Herm?s Diamond Birkin — with a retail price more than $140,000 — should get significant attention," said Matthew Rubinger, director of luxury accessories at Heritage. "It would make quite a Christmas for one savvy collector."
The Paris-based fashion house is at the center of this auction, as an Herm?s Himalayan Crocodile Birkin bag, with palladium hardware, has a pre-auction estimate of more than $60,000. Additional Herm?s handbags going to the table include a Black Ardennes Leather Birkin bag, gold hardware and an Orange H Clemence Leather Kelly bag. Heritage reports that 20 Birkin and 20 Kelly bags "anchor" the more than 550 pieces available at its Handbags & Luxury Accessories Signature Auction, in Dallas, on December 6, 2011.  
"The market for high-end accessories is very strong right now," said Rubinger. "It's an area of fashion that's been shown to hold and often increase its value and we're seeing sophisticated shoppers motivated to invest in special pieces like those we're offering here."
Mr. Rubinger cited an evening bag, a Judith Leiber Full bead Sin City Vegas Minaudiere, for its rareness, stating that it is considered on of the most collectible ever produced by the brand. The purse's pre-auction estimated sale price exceeds $2,500. For more information, visit
HA.com
.