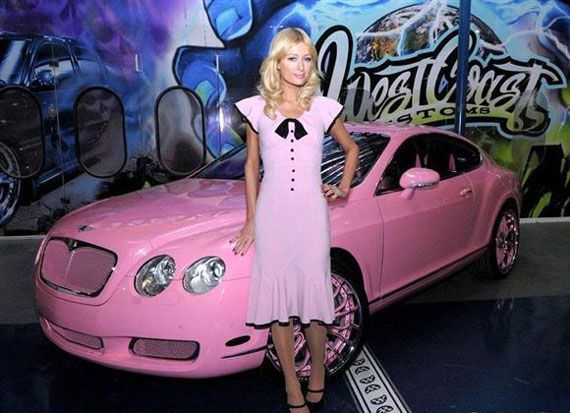 Photo Credit: MSN/@ParisHilton/Twitter
We all know celebrities get paid millions to act in movies, pose for magazine covers, show their faces at nightclubs, put their names on products, and so much more. How much does
Paris Hilton
make, for example? MSN just reported that she has banked around $1.3 billion (not million, BILLION) since 2005 from her 35 stores, 17 product lines, 14 fragrances, and Paris Hilton Beach Club chain among other sources of revenue. This outrageous amount of money piqued our interest so we went over to CelebrityNetworth.com to find out how many millions, or billions, some of our other favorite celebrities are earning. Here are some numbers reported by the site that might just blow your mind.
Ted Danson's Net Worth:
$90 Million
He earns $225,000 per episode of
CSI
and was once making $500,000 an episode while on
Cheers.
Michael Jordan's Net Worth:
$500 Million
The sport of basketball is synonymous with the name Michael Jordan. With a 25-year career under his belt and $40 million in endorsements still coming in annually, he can rest easy and enjoy retirement.
Alex Trebek's Net Worth:
$45 Million
After 26 years hosting
Jeopardy!
and 28 Daytime Emmy Awards, Trebek is a household name and earns himself around $10 a year.
Dr. Phil's Net Worth:
$200 Million
Former psychologist turned Oprah protégé turned TV personality, Dr. Phil McGraw has been solving the problems of everyday people while raking in an estimated $15 million a year.
Britney Spears' Net Worth:
$155 Million
Starting out on the
Mickey Mouse Club
in 1992 to selling over 100 million records worldwide, Spears has become a pop icon and The Recording Industry Association of America's 8th top selling female artist in the U.S.
If you want to find out more about how much your favorite actor, singer, rapper, or entrepreneur is banking, go to
CelebrityNetworth.com
.