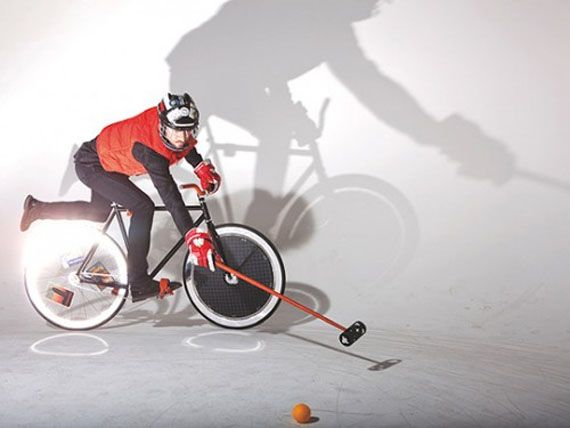 Whenever luxury brand
Louis Vuitton
comes out with a new product, we just have to share it with our readers; and this one happens to be a little different than the usual purses and apparel.
Though bike polo may not be the most popular sport being played today, the players at least know how to stay stylish while modernizing the age old game. It directly mimics the traditional game of polo except it is played on a hardcourt instead of grass and on bicycles instead of horses.
According to Planet Luxus, this elegantly appointed polo bike was created by both Louis Vuitton and revered polo bike players Hengst and Barbier. It comes equipped with all the bells and whistles, so to speak, including etched bar plugs, fully wrapped shaft and embossed leather pedal straps.
And let it be known that this is not just a preexisting polo bike that Louis Vuitton decided to add its luxe touch to — it is an actual product made by the French company. There is no word yet on how much one of these will cost you, but indeed it will be a higher price point than just any old polo bike on the market,
Planet Luxus
reports.