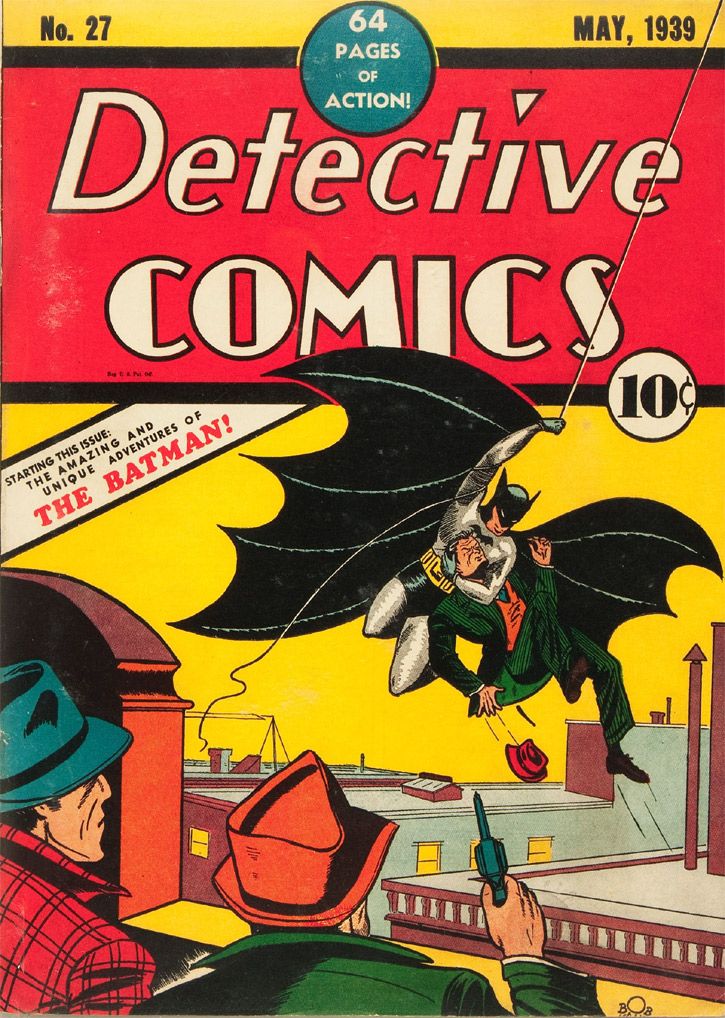 Photo Courtesy of Heritage Auctions
A panel page of
original art
from a Silver Surfer comic book set a record for the highest price paid for a panel page when it sold for $155,350. Three comics in all topped the $100,000 mark in Dallas, Texas, at the Vintage Comics & Comic Art Signature Auction held by Heritage Auctions. The two-day event occurred May 10-11, 2012, and took in $5,493,746. 
Eighteen bids drove the price of the Marvel 1966 Fantastic Four #55 Spectacular Silver Surfer, Page 3 original artwork by artists Jack Kirby and Joe Sinnott to the auction's highest pried item sold. A restored copy of Detective Comics #27 (DC, 1939) in near-mint condition, featuring the first appearance of Batman in the comic, fetched $113,525. The Amazing Spider-Man, a Twin Cities pedigree copy in near-mint condition sold at $107,500. A Billy White pedigree copy of Detective Comics #29 in very-fair condition tapped out at $101,575.
The first-ever full artwork that launched Teenage Mutant Ninja Turtles by artists Kevin Eastman and Peter Laird sold for $71,700. TMNT's co-creator Kevin Eastman consigned the item. "We featured great and rare material and it brought staggering prices in a sustained red hot market," said Ed Jaster, VP of
Heritage Auctions
. "Demand for the best material, obviously, remains high." Mr. Jaster also went on to say that the auction concluded with a 99.9 percent sell through, as only one of 1,357 lots went unsold. For more information on all the lots sold, visit HA.com.