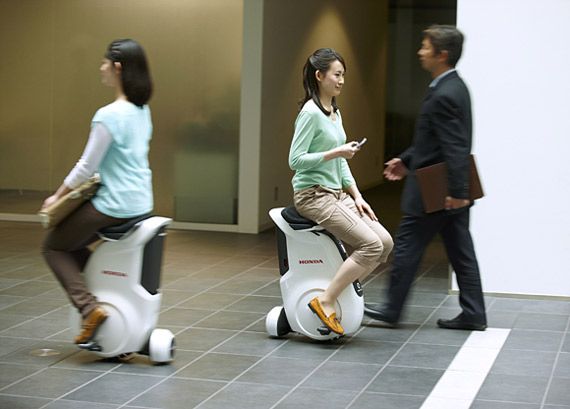 Photo Courtesy of Honda
The Honda UNI-CUB is an all-electric, self-balancing vehicle that cruises at three miles per hour and folds up for easy storage when not in use. This is the evolution of the U3-X personal mobility device that Honda introduced in 2009, when it was defined as a ?self-balancing unicycle.?



The UNI-CUB is comparable to a Segway except that it has a saddle so the driver sits while operating it. A proprietary balance-control technology and the world?s first omni-directional driving wheel system enable a rider to control speed, move in any direction, or turn and stop by shifting their weight.