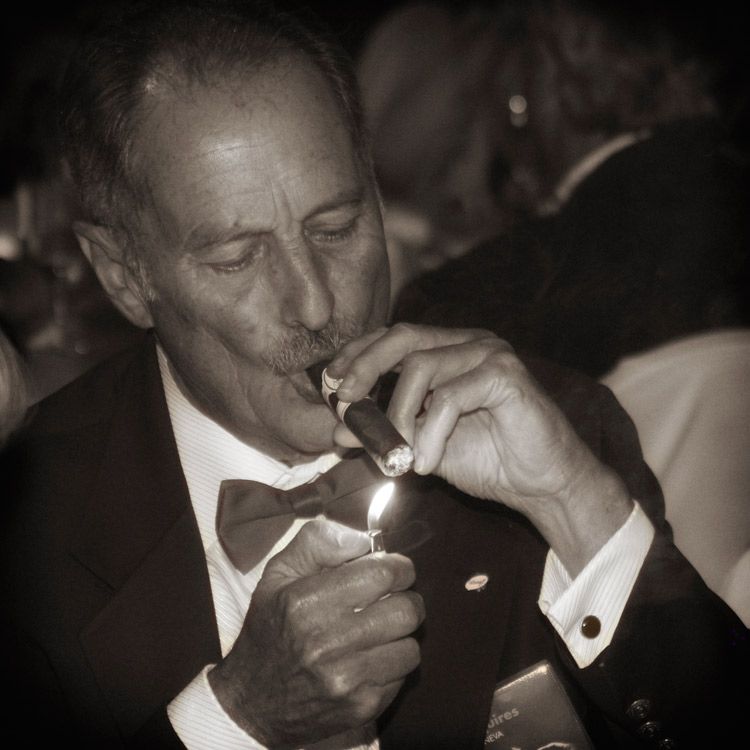 Photo Courtesy of Davidoff
Davidoff, one of the
best luxury brands
of Swiss tobacco, was established in 1968 by Russian-born entrepreneur Zino Davidoff. For decades Davidoff has been revered for its trademark quality and taste. The brand recently announced the anticipated launch of a new line of cigars, Puro d'Oro Gigantes, which will be released during July and August of 2012.
The new collection will be the first adorned with the newly designed Davidoff gold band, a distinctive ring which will hug the Yamasa leaf wrapper alongside a lovely golden plait. The Puro d'Oro signifies a return to the earliest traditions of cigar making, using tobacco entirely from the Dominican Republic. Each cigar features tobacco that has been aged for a minimum of five years and is ripe with hints of spices and coffee.
A robust flavor and elegant design make the Puro d'Oro an eagerly awaited addition to the Davidoff family of fine tobacco. To learn more about Davidoff and the new line of cigars visit
Davidoff.com.