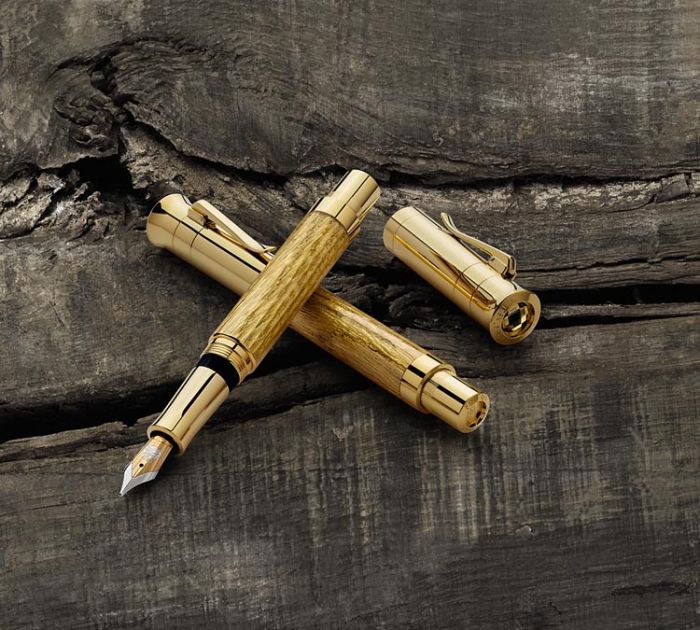 Photo Courtesy of Faber-Castell
Since being founded over 250 years ago in Germany, Faber-Castell has striven to be one of the world leaders in the design and creation of unique writing utensils. With 8th generation Count Anton Faber-Castell at the company head, the reveal of their limited edition "Pen of the Year 2012" shows that the company's eye for
luxury pens
is getting stronger.
The handmade pen retails at $4,695 and combines two very different materials: oak and gold. According to Faber-Castell, the deep structure of ancient oak, a symbol of eternity, and the classic beauty of gold leaf, a symbol of weather and fortune, blends well together to create an attractive finish. Using a fine squirrel-hair brush, the 14-carat gold is applied by hand to the oak base. Once the gold is applied, the entire pen is steeped in resin, allowing unique patterns within the gold to come forth.
Each individually numbered
luxury
pen has a bicolor gold nib is available in line widths M, F, and B. Only 1,500 fountain pens available, the end cap is topped with a chessboard-faceted citrine gemstone and each comes with a black wood case.
For more information visit
Graf-von-Faber-Castell.com