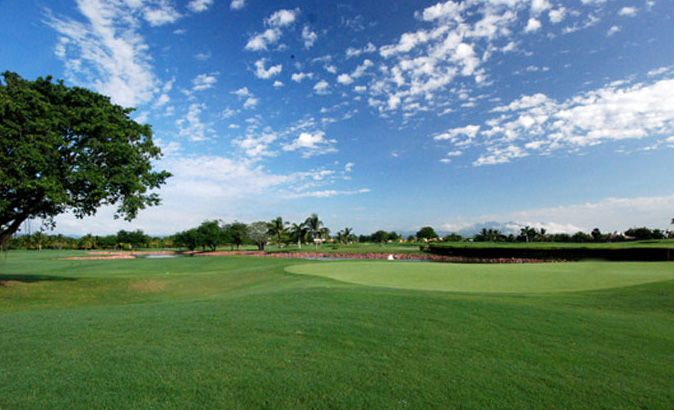 Photo Courtesy of Vidanta Golf
The recent opening of the Jack Nicklaus Golf Academy in Nuevo Vallarta, Mexico has prompted superlative reviews from the golfing community at large. The academy is located on the expansive Nayar Golf Course. From PGA pros to weekend players, the third Jack Nicklaus academy in Mexico, and the fifteenth worldwide, is apparently receiving great feedback.
"You feel like you are on a course," said Mike Malaska, PGA of America's 2011 National Teacher of the Year and worldwide director of instruction of Jack Nicklaus Golf Academies. "The backdrop from the tee is the [Sierra Madre] mountains. Not the golf course, buildings or houses, but mountains. This is the perfect setting to work on your full swing, your short irons, and your complete game."
The Jack Nicklaus Golf Academy at the Grupo Vidanta Resort in Nuevo Vallarta, Mexico, center provides golf-instruction programs for players of all levels, The facilityis open to club members and guests of the seven resorts Vidanta Resorts as well as residents of and visitors to Puerto Vallarta. There are seven luxury hotels on the property of the resort.
"I think I have found heaven ... and in Nuevo Vallarta of all places," said Leon Shwetz, a visiting golfer from Las Vegas by way of Canada. "The new Nicklaus Academy is unbelievable. I now have a place to come to get out of the cold or the heat, and just work on my golf game as much as I can stand."
The academy's programs include tactical evaluation, on-course instruction, mental and physical evaluations, and training programs.
For additional information on the Jack Nicklaus Golf Academy in Nuevo Vallarta, visit
NicklausAcademies.com
and
VidantaGolf.com
.