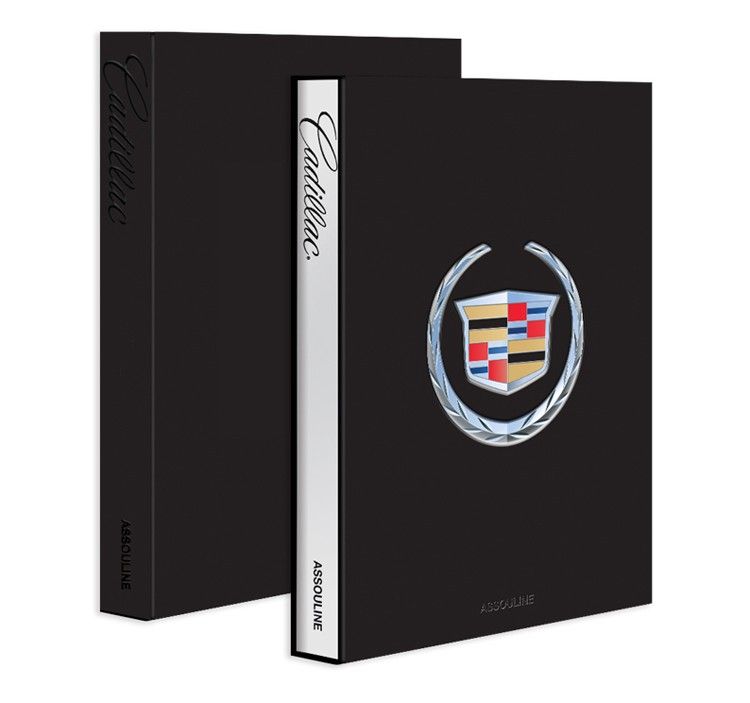 Photo Courtesy of Assouline
Those who appreciate
luxuriously produced books
will surely recognize the name Assouline. The company has published over 1,000 luxury books since 1994 and have boutique book stores around the world, from Paris to Las Vegas, New York and Seoul.
Owned and operated by a husband and wife team, Assouline Publishing has covered all manner of subjects, from geography and religion to fashion and cars. It has profiled TAG Heuer and Barbie, The Hudson Bay Trading Company, and Christian Dior. But for its latest edition, Assouline is helping Cadillac celebrate its 110th anniversary.
Set for release in the fall,
Cadillac
features 150 pages of the premier American luxury auto marque's considerable history, starting in 1902 when it was founded by Henry Leland. Throughout its history Cadillac – long since subsumed into the General Motors empire and standing still as its most premium brand – has produced some of the finest automobiles in America, from the earliest motor carriages to the tail-finned classics of the 1950s, through to the modern vehicles that give the likes of BMW and Lexus a run for their proverbial money.
The book will be available as a limited run of 500 numbered editions in a black slipcase with metal plaque for $395. However those on a slightly more constricted budget – saving, perhaps, for the latest Cadillac SRX luxury crossover or CTS-V performance model – can obtain a more accessible hardcover version with dust jacket for a more reasonable $75.
Whichever edition you might choose for your home library – or that of a friend – you can rest assured it will feature the same high standard of photography and engaging text as you'd expect from the Assouline name.
For more information visit
Assouline.com
.