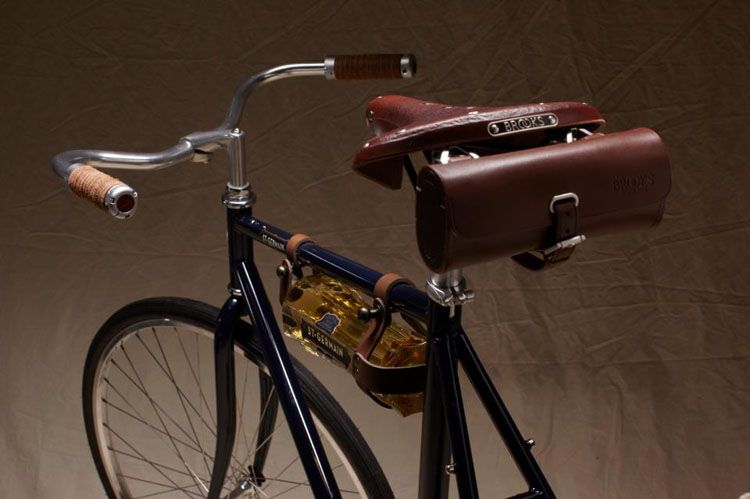 Photo Courtesy of St-Germain
St-Germain, the stylish spirit in the distinctive Art Nouveau-style bottle, has taken the world of mixology by storm since it first debuted in 2007. The only liqueur in the world made from elderflower blossoms picked by hand in the French Alps, its distinctive, subtle flavor has become an essential ingredient in many well-crafted cocktails. Now the artisanal tipple is offering something entirely different in time for the holiday season – a custom-made bicycle with a clever play on the usual practice of carrying a water bottle.
The limited edition machine's sleek, retro-inspired looks are a nod to St-Germain's vintage Parisian aesthetic but also to the fact that the French elderflower farmers who carefully gather the fresh, wild blossoms for the drink carry their precious cargo by bicycle. In the short four to six week span in spring when the blossoms can be collected, the throwback means of transportation is essential for traveling between the remote Alpine regions where they grow at the farmer's own pace. 
Available for $1,000, the bespoke bike, dubbed St-Germain's Whimsical Wheels, is finished in the spirit's signature navy blue and fitted with genuine leather Brooks saddles, handlebars and saddle bags, set off by Michelin tires. The key feature however is a custom made orange leather bottle holder attached to the frame which is designed specifically to hold a bottle of St-Germain for bringing along to parties, picnics or more intimate affairs.