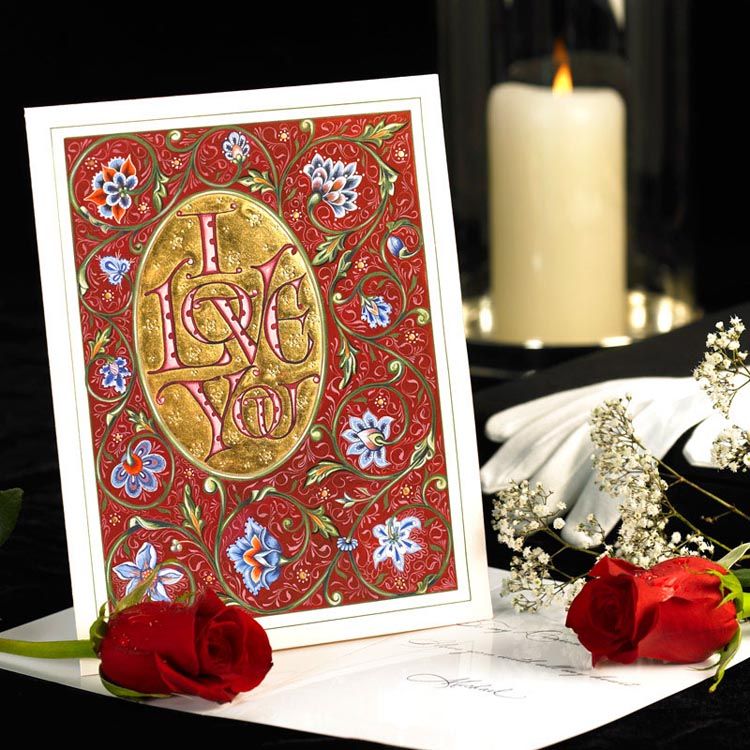 Photo Courtesy of Gilded Age Greetings
It's pretty much a common opinion that greeting cards are cliché and trite, especially if you're giving someone a card for a special occasion like Valentine's Day. After all, who wants a generic card that screams "last minute consideration"? Gilded Age Greetings are trying to change that but may have ran a little too far with their line of custom luxury greeting cards (yes, you read that correct), but if you want something flashy, these cards are for you.
With designers and artisans on hand, these cards use rare pink diamonds, sapphires, white diamonds, rubies, and authentic Swarovski crystals to make up the Grand Couture line (with prices ranging from $2,500 to $5,000). Aside from the glittering outside, you also don't have to worry about writing something unique within because the company hires legitimate poets to woo your intended on your behalf. Gilded Age's Couture line ($2,000 to $3,000) is basically the same as the Grand Couture, only the cards don't feature the added glamour of the stones. Although they do add Rose Gold to the "23k gold already used in the elaborate hand gilding." The Signature Line ($300 to $500) is full of limited editions of 250, and each is hand signed and numbered by the artist.
Gilded Age Greetings also offers cards for holidays, birthdays, graduations, and anniversaries. Each card is made-to-order, with the designs painted on "calf vellum and archival papers using a palette of historical hand ground pigments such as the rich vibrant blues of Lapis Lazuli and brilliant greens of Malachite." Each greeting card also comes in a "black silk box with documentation and white gloves."
Since the cards are technically pieces of original art, you probably shouldn't toss them in the garbage like you usually do with greeting cards. However, as fancy and impressive as they may be, I'd still rather be given plane tickets to Italy instead.