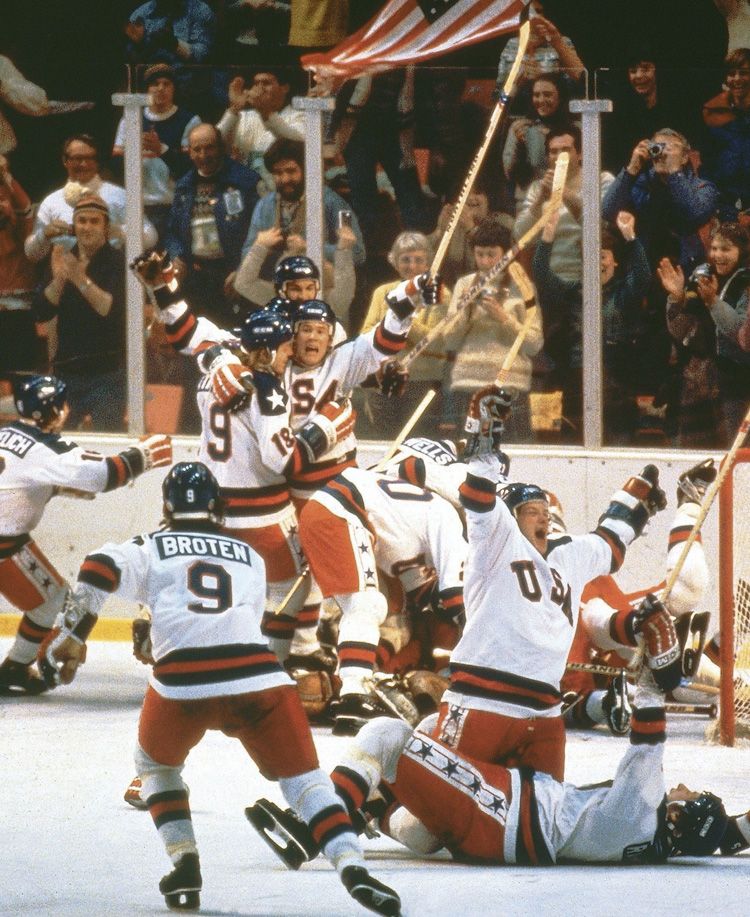 Photo Courtesy of Heritage Auctions
Many consider the "Miracle on Ice" as the single greatest sports event in U.S. history, which is why memorabilia from that specific hockey game was the highlight of a sports-collectible auction held by Heritage Auctions last week in New York City. The game was even voted the top sports moment of the 20th century by Sports Illustrated.
The "Miracle on Ice" match between the U.S. and the Soviet Union took place during the 1980 Winter Olympics at Lake Placid, New York. To many fans the game represented the strained relationship between the global powers, as the countries were entering their 35th year of the Cold War with no end in sight. The ultimate "David vs. Goliath" game featured a Russian team of professional-grade hockey players, which were favored to win the gold medal, against a U.S. team that was filled out with inexperienced college kids.
The jersey worn by Mike Eruzione (the captain of the U.S. Men's Olympic Hockey Team) when he scored the winning goal against the Soviet Union team in 1980 sold at auction for $657,250. Additionally, the stick used when he scored that goal also sold for $262,900. Together, the shirt and stick were the highest priced lots with the total sales of the event reaching over $1.3 million, according to the auctioneers.
"'The 'Miracle on Ice' is the greatest American sports moment of the 20th century and a moment that transcended all geo-political boundaries," said Chris Ivy, Director of Sports at Heritage Auctions. "Tonight we saw collectors show Mike Eruzione, and that entire team, how highly they think of him and of the things he achieved. It couldn't have happened to a nicer, more giving person."
Eruzione also put his blue jersey, which he wore in the gold medal game, up for auction. It sold for $286,800. Additionally, he auctioned a pair of hockey gloves, a warm-up outfit, and the red trousers he wore in the Olympic ceremonies. The items were put up by Eruzione to benefit his children, grandchildren, and to raise funds for his Winthrop Foundation. 
Memorabilia from the "Miracle on Ice" game wasn't the only impressive offerings as an eclectic baseball collectible was also a top seller at the live auction, which took place at Fletcher-Sinclair Mansion. A bloody sock that was worn by Boston Red Sox's pitcher Curt Schilling when he pitched against the St. Louis Cardinals in the second game of 2004 World Series sold for $92,613. It is one of two bloody socks made famous by the pitcher, as Schilling bloodied another sock while pitching against the New York Yankees in the 2004 playoffs. That sock was discarded at Yankees Stadium.