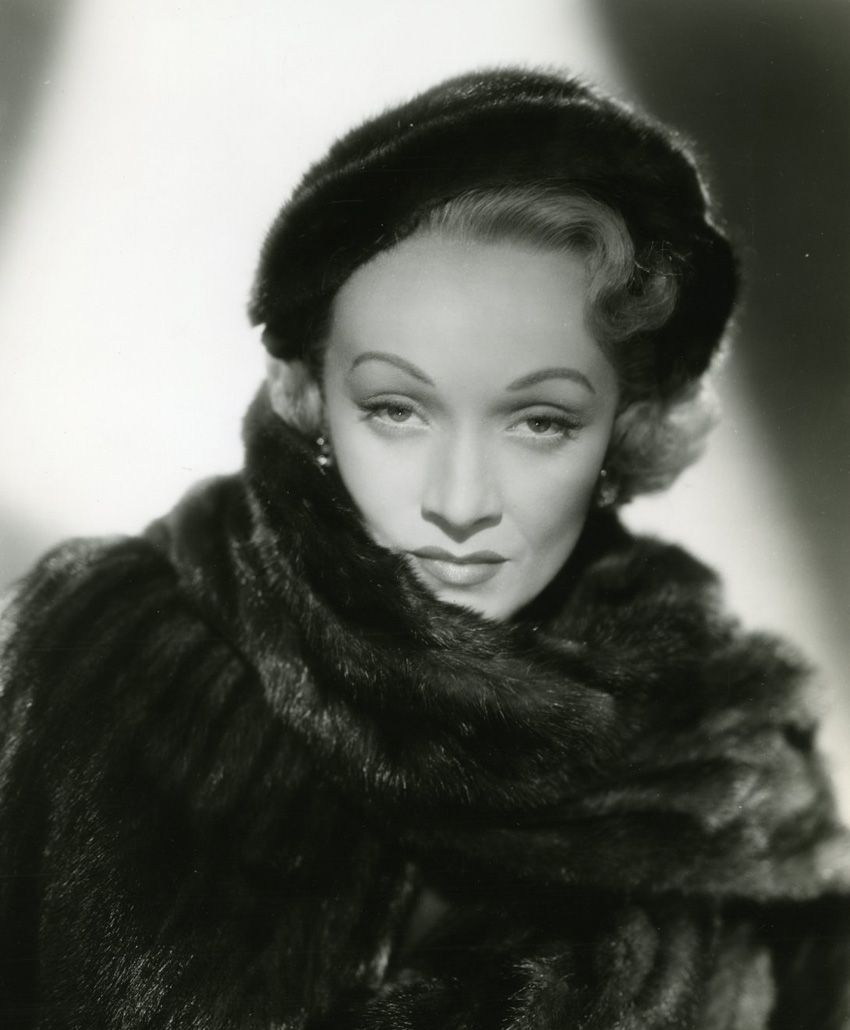 Photo Courtesy of 20th Century Fox
An exclusive collection of Marlene Dietrich memorabilia, including racy letters between the star and author Ernest Hemingway and one of her iconic custom-made tuxedos, will be auctioned off in Los Angeles in April. The assemblage of the legendary actresses' personal effects were put up by three of her grandchildren via online salesroom Auction My Stuff, and can be seen on display at The Hollywood Museum (the former headquarters of Dietrich's beloved makeup artist) until the auction closes on April 6.
There are 250 items in all, ranging from personal to professional, which the incredibly elegant actress treasured during her long and colorful life. The highlight of the sale is one of the famous custom midnight blue double breasted tuxedos that Dietrich wore during her Las Vegas years — Dietrich was given a $30,000 per week contract to appear live at the Sahara Hotel on the Vegas Strip in 1953.
Another key item is one of Ernest Hemingway's first letters to the actress to become available through public auction. She and Hemingway met in 1934 and their "affair," though apparently never consummated, lasted until his death in 1961. Dated August 28, 1955, the letter on offer begins "Dearest Kraut" and "holds a wealth of promiscuous and colorful imagery," says the museum.
"For us, the memory of our grandmother has always been powerful and enduring," says Dietrich's grandson, J. David Riva, "and while we have enjoyed having these mementos, we felt it was time to let them go to people that would appreciate them more. Out of all the things made available to the public, some of these are the most utilitarian, simple and affordable. If you want to eat your soft-boiled egg from an egg cup from Marlene's table, now's your chance."