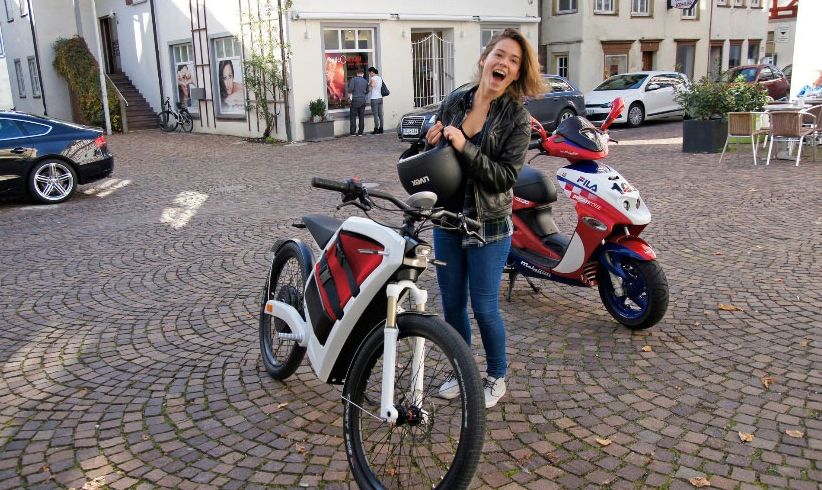 Photos Courtesy of Feddz
Thanks to the electric bikes and scooters category, luxury cars weren't the only impressive machines at this year's Geneva Motor Show and the Germany-based Feddz stood out the most. The motor scooter not only has a dedicated space for cargo, the battery is easily removed so you can simply take it inside to charge while leaving the bike outside — eliminating the hunt for a parking spot near an electric outlet.
Since the battery is compact, the design leaves plenty of room on top of it for storing things like small bags or motorcycle helmet. Two belts keep your stuff in place during your ride, and a USB connection even allows you to charge your phone while en route. The seat height can also be adjusted depending on how tall you are and what type of ride you want, either upright or a more sporty driving position.
According to the company, the plug-in battery "utilizes the newest Lithium-ion technology as well as a European built Battery Management System (BMS) and can be recharged using any normal household outlet, either removed or still mounted on the Feddz." You can either choose the "ECO" battery, which takes you around 43.4 miles, or the "PREMIUM," giving you a general range of 63.3 before needing a recharge.
Prices vary from $8,251 to $9,629 and range from a top speed of 15 to 27 mph.