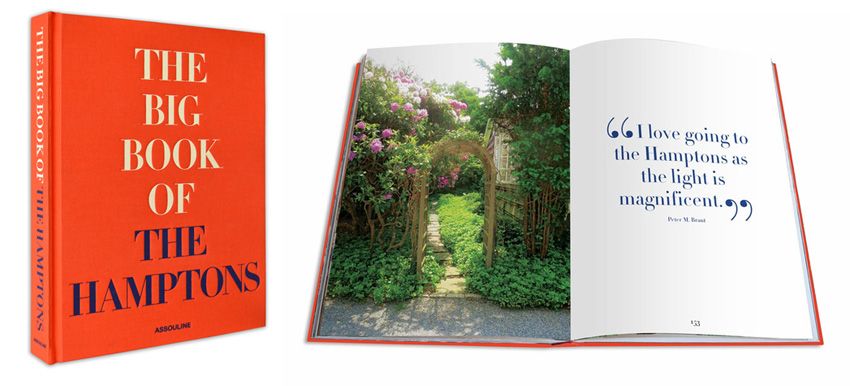 Photos Courtesy of Assouline
In June, French luxury publisher Assouline will come out with the ultimate tribute to the "American Riviera," aka the Hamptons — you know, that exclusive stretch of Long Island favored by the rich and famous — with their new publication, The Big Book of the Hamptons. Vanity Fair contributing editor Michael Shnayerson, who has been chronicling the goings-on in the posh enclave for decades, looks back at its humble beginnings as a fishing community and haven for artists through to the present-day population of billionaires and celebrities.
He puts perspective on the mansions of the mega-rich, which are not really a new phenomenon as the tycoons of the Gilded Age were the first to build enormous estates there. From Walt Whitman and Winslow Homer to Martha Stewart and Paris Hilton, Shnayerson looks at the outsized personalities who have always been attracted to the place.
However, the book is more a celebration of the Hamptons than an exposé, and the sheer beauty of the area comes across in glorious double-page photographs. The Hamptons have long served as a sort of idyllic playground for the rich and beautiful in the mind of the American public, helped along by Ralph Lauren's advertising images, gushy gossip column items and spreads in glossy magazines. Shnayerson, who has lived full-time in Sag Harbor and Bridgehampton for more than 20 years, has seen and heard it all.
The book will be priced at $75 and is currently available for pre-order via Assouline's website.