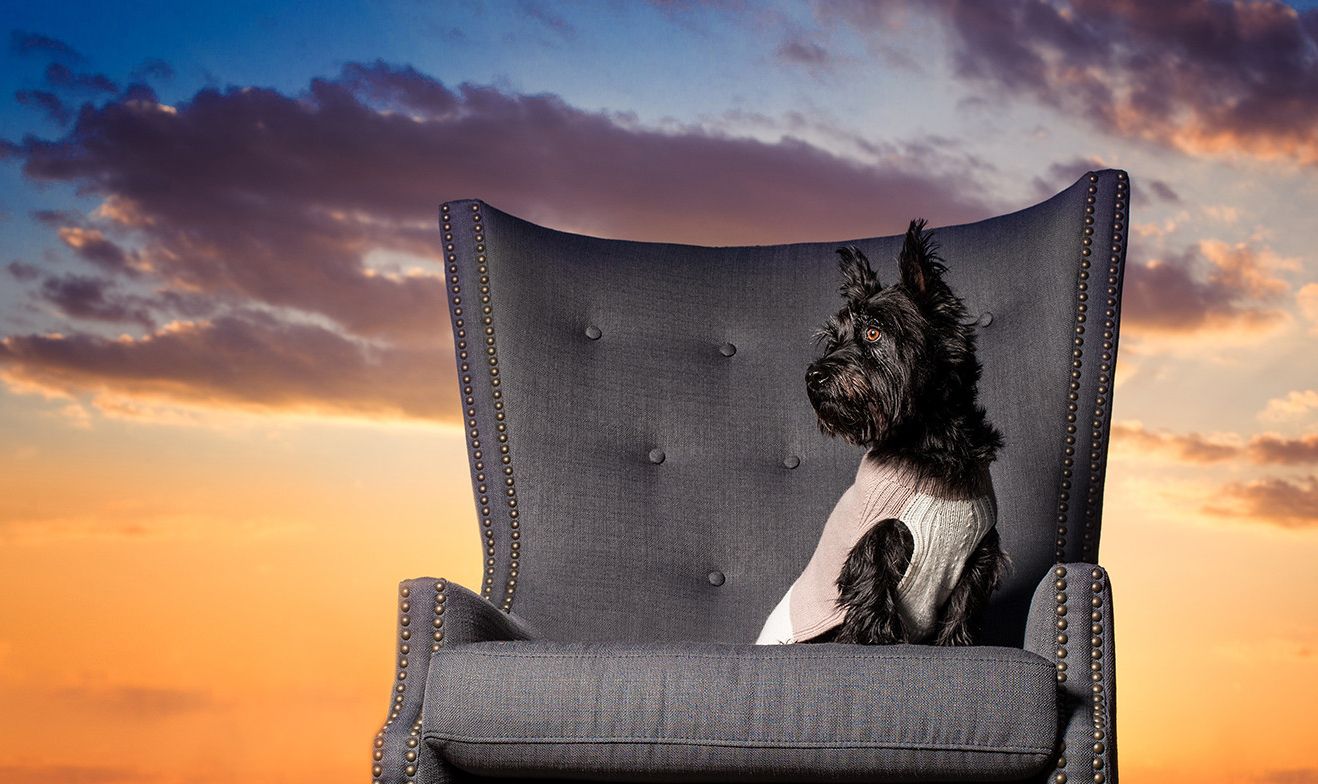 Photos Courtesy of Canine Royalty
Pet owners are a rare breed. We will make you look at countless photos of our babies and the second you look bored or make a disparaging comment, we will file it away as a time you betrayed us. Erin Walsh, the owner of Canine Royalty, is definitely one of us. The new brand seeks to raise the bar in fashion for pooches, offering the same craftsmanship found on the runways. After all, why can't your dog dress as well as Cara Delevingne?
"I felt that in order to truly raise the bar in the pet apparel category, which traditionally has focused on costumes or synthetic clothing marketed for the masses, I needed to approach development of the brand in a similar way to that of high-end fashion lines. This has meant working with only premium cashmere and merino wool yarns from sources such as Millefili and Biella, and partnering with designers and manufacturers who produced for established luxury brands for people and who are meticulous about their craft [sic]," explains Walsh.
Canine Royalty's exclusive line of dog clothing features the cutest 100 percent cashmere and merino wool (imported from Italy, no less) sweaters. The only thing better would be if the outfits actually came with the dogs in the pictures. Produced in small batches, the clothing items look pretty dang nice and we admit, we would wear them if they fit. Though the Boston-based brand only offers clothing right now, they plan on adding bedding, leashes, collars, and other accessories during the first half of 2015.
"I feel like we've created some sweaters and jackets that people could be envious of and I'm looking forward to building the brand in the next quarter with a line of modern bedding handcrafted in the U.S."
Prices range from $140 for the Classic Shawl Collar to $240 for the Boston Coat.